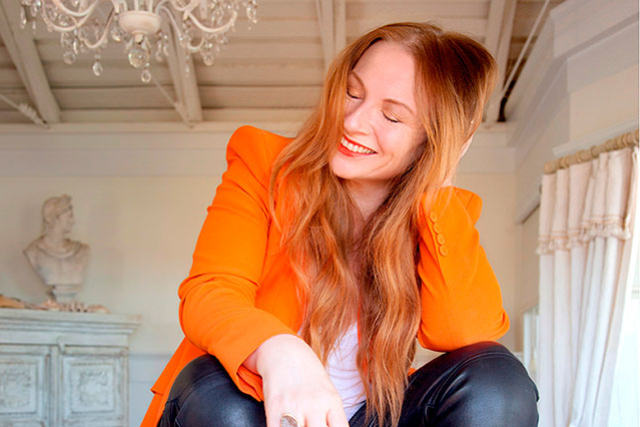 Judith Owen
Thursday, May 10, 2018 8:30 PM EDT (7:30 PM Doors)
Iridium, New York, NY

Purchase Tickets
Pre-sale tickets are no longer available for this event. Tickets will be available at the door, or contact our box office at 212-582-2121 for further information.
Additional Information
Pianist-singer-songwriter Judith Owen is known for her love of musical variety and melding it into a great stylistic gumbo all her own. 'Somebody's Child' is the culmination of this mix: voice and piano front and centre, songs that are vignettes of life crafted from the perspective that we ARE all "somebody's child" – parental as well as planetary. An album about us.
"By nature, I am a diverse musician. It's who I am because of all the music I grew up being exposed to, from opera to Sinatra, Joni to Stevie Wonder, and everything in between," says Judith.
Whereas 2014's critically-acclaimed 'Ebb & Flow' was personal and very much a love letter to Laurel Canyon, 'Somebody's Child' takes a leap from the confessional to the observational, whilst recruiting the same crème de la crème of Los Angeles session musicians – bassist Leland Sklar, guitarist Waddy Wachtel and drummer Russell Kunkel – and incorporating them with her British-based musicians – master percussionist Pedro Segundo and sublime cellist Gabriella Swallow – to create a fresh new dynamic.
"It's a very British thing where you love mixing all those styles. It's classical. It's pop. There's jazz. There's rhythm and blues. Then there's rock thrown in there too," Judith emphasizes, as evident in the jewel-like, pastoral and melancholic 'No More Goodbyes' and the staccato, jazzy rocker 'We Give In'.
The opening song, and title track, is intimately framed with a string quartet and "is the heart of the record. It sets the tone – a mission statement. I was in New York, in the middle of winter, and I saw this beautiful young woman, about nine months pregnant, barefoot in the snow, wearing a trash bag, that was all she had, stomach out and in a state. I was crossing the street, with everybody else, trying to avoid her, when I thought, "That's somebody's child, and if my life had been different, that could have been me. Or any of us! We're all so dehumanized, and this whole record is about reconnecting with our humanity, really seeing what's around us, discarding, even if it is just for a moment, our constant state of denial."
"'Mystery' is probably the most honest love song I've ever written. How any of us ever find love in the first place is hard enough; how any of us stay together is the true mystery" she gleefully admits. "There's no planning to it. The last verse, which is the most important – 'It takes patience, it takes time, today we might quarrel, tomorrow we'll be fine' – is the point of it all. It's the rough with the smooth."


Processing your request, please wait....