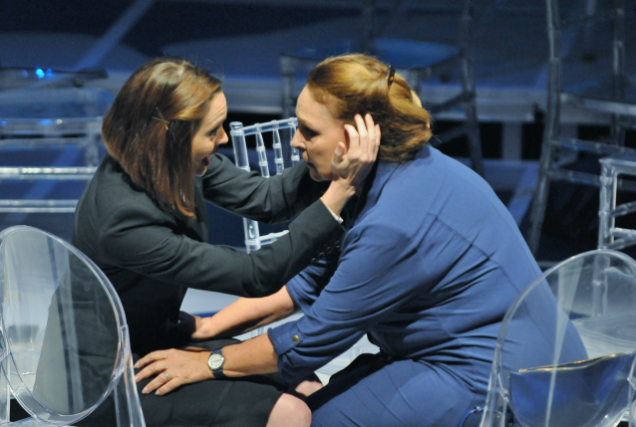 Culture Shock Miami for ages 13-22
Notas que Saben a Olvido Presented by Miami-Dade County Auditorium
Saturday, Feb 03, 2018 8:30 PM EST
Dade County Auditorium, Miami, FL
13 years and over
Purchase Tickets
Culture Shock Miami ticket sales have ended for this event. You may contact the venue for availability of regular-priced tickets.
Additional Information
Making use of theater's power to communicate and acknowledging the need to know more about this cognitive disorder, the play explores the complex situation of those who live with Alzheimer's Syndrome. It provides the opportunity to reflect on - and so reinforce and refresh - the relationship between those who suffer from the devastating disorder.

Aprovechando la capacidad del teatro de transmitir un mensaje y asumiendo la necesidad de conocer un poco más sobre este trastorno cognitivo, la obra indaga la compleja realidad de aquellos que conviven con el síndrome de Alzheimer. Proponemos un espacio de reflexión que ayude a reforzar e innovar los vínculos entre los que padecen esta enfermedad demoledora y su entorno cotidiano.
de Araceli Mariel Arreche, dirigida por Mario Ernesto Sánchez



Processing your request, please wait....