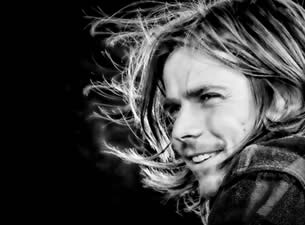 Lukas Nelson & Promise of The Real
Thursday, Jul 27, 2017 8:00 PM PDT (6:00 PM Doors)
The Coach House, San Juan Capistrano, CA

Purchase Tickets
Tickets may still be available via The Coach House Box Office. Please call 949-496-8930.
Additional Information
Lukas Nelson has no more footsteps to follow other than his own.
As with all creative artists, Nelson's course has been somewhat unpredictable. Though born to country music royalty, he has followed a different muse.
Nelson's music transcends time. Something Real explodes with a 21st-century urgency. It hits grooves hard on the up-tempo tracks and digs into dark emotional depths in its moodier moments. It's also haunted by spirits of the past. If the music of Hendrix, Waylon, Duane Allman and other archangels haunt your dreams now and then, you'll find plenty to love in Something Real.
"Music is like color," says Nelson, whose intellectual ramblings are as freewheeling as his music. "When I listen to the musicians who affected me when I was growing you, I take from the primary colors to find my foundation. Then I apply secondary colors and the music becomes more and more complex."
"But there's an emotional complexity in simplicity," Nelson counters. "Simplicity is never as simple as it seems. Sometimes, if you can hide the complexity inside the simplicity, you get a result that covers a lot of the spiritual spectrum."
Maybe Nelson didn't quite articulate his approach that way when he began writing at age 11. Still, that notion has been guiding him since that day he finished his first song, "You Were It." "That was the birth of my songwriting, right there," he remembers. "I said, 'Oh, OK. I seem to be good at this. I wonder if I can open myself up to this channel."
Willie Nelson, his dad, apparently agreed. After all, he included "You Were It" on his album It Will Always Be.
Nelson developed his songwriting diligently, devoting a part of each day to coming up with new ideas. "Sometimes I'll walk into a room and a new song just pops into my head, like a thought," he says. "That makes total sense to me because, really, songs are frequencies. Your brain is an antenna that picks up thoughts and energies. We receive this input from everywhere. Every place has its own sound imprint. If you're a musician, it's your job to write down what you hear when that happens."
While developing his writing chops and building a band identity with his colleagues, Nelson also woodshedded on guitar, to the point that his command of the instrument began raising eyebrows and generating enthusiastic comments in early reviews of POTR. Certainly there's evidence all over Something Real that he is — let's not mince words — a virtuoso, in the sense of building a technique and command that allows him to express feelings powerfully and wordlessly.
That said, Nelson sees his playing and his writing as separate facets of his process. To revisit his color metaphor, "It's like you have this huge hose spraying separate streams of different-colored paint. I consider those colors to be different instruments. And our instruments are like paint brushes to apply that paint."
Are the stories he shares drawn from actual experience? For the first time, Nelson hesitates. Then he answers, laughing slightly. "Yeah, without getting in trouble, absolutely. Believe me, it's all real."


Processing your request, please wait....