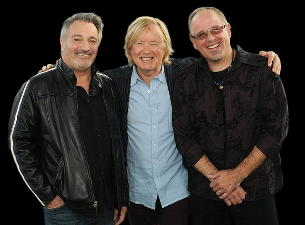 Kim Simmonds and Savoy Brown
Saturday, May 20, 2017 8:30 PM EDT (7:30 PM Doors)
Iridium, New York, NY

Purchase Tickets
Pre-sale tickets are no longer available for this event. Tickets will be available at the door, or contact our box office at 212-582-2121 for further information.
Additional Information
British Blues/Rock pioneer Kim Simmonds and Savoy Brown celebrate 50 continuous years of touring, more than 5,000 gigs from the Royal Albert Hall to Carnegie Hall to the Fillmore East and West and now back at The Iridium!
Kim Simmonds is not living in the past; he's challenging himself and his band to reach new heights and find higher ground.
"Savoy Brown is a very musical band," Simmonds says. "We're not comparing ourselves to others. We appeal to an audience who wants to hear what we are up to now, what we are rehearsing, creating as a band. I think my guys and my team is empowering me to do this."
That's what Kim lives for and invigorates him – playing for audiences who are hungry to listen for new heights in artistry – not just living off 50 years as an architect of the British hard blues scene.
"Whether I like it or not, I think my destiny is to keep doing what I'm doing, play in clubs and theaters where people pay their hard eared money to hear us give them one-hundred and ten percent."
Last Spring, the band released The Devil To Pay, Simmonds' 46th album, and it shows what 50 years giving one-hundred and ten percent can do.
"In many ways," considers the iconic bandleader, "This is the best album I've ever done. It's fresh and new, and belongs to the twenty-first century."
The Devil To Pay was born during a white-knuckle burst of inspiration. "We recorded the album in April 2015 at SubCat Studios in Syracuse, New York," reflects Kim. "I record very fast, within two or three days, and most of the work is done in a single day. All the work is done in the months before going into the studio. The songwriting, getting the focus right, the rehearsals, the practice, playing the material live. Once all that is done, it's a simple matter of going into the studio and catching the moment. Exactly like I did, for instance, with Street Corner Talking back in 1971."
The Devil To Pay represents years of wood shedding in Kim's White Cottage Studio, usually at o'dark thirty in the morning. Between tours, Simmonds is constantly honing his craft, playing guitar, singing, writing songs, recording.
"Blues songs are mostly about your feelings," explains Kim. "Love, loneliness, happiness, despair and so forth. All these emotions are somewhere in the songs on the new album. The song "The Devil To Pay" is about having to pay for doing wrong in the past. "Bad Weather Brewing" is about the feeling that something bad is going to happen in your life. Grew Up In The Blues about someone not having it easy when they were young."
Anyone with an appreciation of blues-rock will have been following that circle intently since the start. Rewind to when the Savoy Brown Blues Band formed in 1965, and began playing gigs as they held residence at the Nag's Head, which became a scene for Fleetwood Mac and many others because of Savoy Brown's beginning there. "We practiced seven days a week there; we were extremely driven."


Processing your request, please wait....