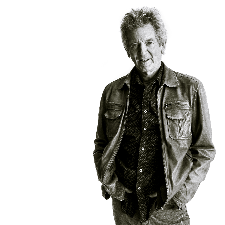 Lightning 100 Nashville Sunday Night
RODNEY CROWELL


with special guest

Joe Robinson

Sunday, Apr 16, 2017 8:00 PM CDT (6:00 PM Doors)
3rd and Lindsley, Nashville, TN

Purchase Tickets
We're sorry, there are no tickets currently available through TicketWeb.
Additional Information
Rodney Crowell has been doing this for a while. In fact, his career has been so long and varied that you have to specify exactly which this you're talking about. There's the record-making, which dates back to 1978 (when he released Ain't Living Long Like This), peaked commercially a decade later (with Diamonds & Dirt, which yielded five number-one country hits), and has only grown in sophistication and power in recent years. There's the fiercely lyrical and personal songwriting, which has attracted the attention of everyone from Bob Seger (who famously covered "Shame On the Moon") to Keith Urban (who had a number-one hit with "Making Memories of Us"). And then there's the autobiographical writing, which extends beyond the music world to a memoir, Chinaberry Sidewalks, which was published in 2011.
One trait of a poet, Crowell explains, involves the careful handling of memory. "A few years ago I made a record called The Houston Kid that triggered Chinaberry Sidewalks," he says. "Those memory muscles are pretty strong in me. They have a natural pull. And so many of these songs use those memories as raw material." They range from songs about Crowell's childhood in Texas ("East Houston Blues") to songs about arriving in Nashville as a young songwriter ("Nashville 1972") to songs about friends (the anguished "Life Without Susanna") and lovers (the rueful "Forgive Me, Annabelle"). "It's not always autobiographical memory," he says. "There's fictional writing involved in it, too. But it's all about thinking through the places that I've been, and how I might use them as backdrop for reflection. In 'East Houston Blues,' for example, I'm talking about the place where I grew up. Central Houston is broken into wards. The Fifth Ward is where Lightnin' Hopkins came from. The Third is where I come from. Traditionally, the third ward was home to the poor white population, and the song doesn't shy away from that: it talks about poverty and petty crime but also communicates the joy of music."
As he moves into elder-statesman territory, Crowell continues to extend the path carved out by the top-tier songwriters who preceded him. "All are so important," he said. "Bob Dylan would of course be an archetype, as would Neil Young, Johnny Cash, John Lennon. Every time they release work I find something in it." He would add a name to the pantheon. "Kris Kristofferson belongs in there, too. He personifies all that intelligence and emotional vulnerability and magnetism. I spoke about him at Austin City Limits and said he changed the face of Nashville, and he's continued to give us deeply meaningful work like This Old Road."
Fifty years after Crowell first started playing as a teen in Houston garage bands, he still believes in the power of songs, and the responsibility of singing them. "The interesting thing about that garage band back then is that we would go from 'I Saw Her Standing There' by the Beatles to 'Honky Tonkin'' by Hank Williams. In southeast Texas those songs fit side by side. 'Drinking Wine Spo-de-o-dee' went right next to 'Crossroads' by Creem. That was the beauty of it, that all of that existed side by side." Crowell finds himself going back to that music, but also going even earlier. "Recently, I think—I hope—that my study of the blues is starting to show up in my music. Those artists, whether it's Lightnin' Hopkins or John Lee Hooker or the acoustic Delta players, connected to something fundamental. With that in mind, I'm trying to move forward but also get back there."


Processing your request, please wait....