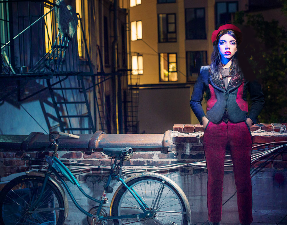 Thalia Hall
WXRT welcomes Hurray for the Riff Raff with Ron Gallo
Friday, Apr 28, 2017 8:00 PM CDT (7:00 PM Doors)
Thalia Hall, Chicago, IL

Purchase Tickets
Tickets are no longer available online, but you can purchase them at the door for tonight's event.
Additional Information
It had been a successful, if tumultuous, ride for Alynda Segarra, who's been spreading a new kind of roots-conscious folk music across the country from her adopted hometown of New Orleans. But as far as the Bronx native had come with her band, Hurray for the Riff Raff, there was still a missing link to her story. "The more I toured, ending up in the middle of nowhere bars from Texas to Tennessee," said Segarra, "I just started feeling more and more like, I don't belong here, I gotta get back to my people, you know?"

After many years in New Orleans, Segarra found herself getting antsy. Hurray for the Riff Raff had four albums under its belt, with the last one, Small Town Heroes, featuring "The Body Electric," a song that NPR's Ann Powers called "The Political Song of the Year" in 2014. Yet even though her musical career had begun by running away from home at 17, busking for survival and honing her craft through dreams of Bessie Smith, Ma Rainey, Memphis Minnie, and Woody Guthrie, Segarra realized she is a Puerto Rican kid from the Bronx with a different story to tell.

To find her way back home, Segarra became the willing vessel for a character she calls "The Navigator," from which her new album takes its name. She describes The Navigator, a/k/a Navita Milagros Negrón, as "this girl who grows up in a city that's like New York, who's a street kid, like me when I was little, that has a special place in the history of her people." Through The Navigator (ATO Records), the listener hears an ambitiously interwoven, cinematic story of a wandering soul that finally realized she needed to connect with and honor her ancestors.

With its 12 tracks and its Travelers, Sages, and Sirens, The Navigator comes straight at you from the intersection of apocalypse and hope. This album rides Patti Smith's high horse while straddling Chrissie Hynde's thin line between love and hate. Segarra may lament the Trumpsters who want to "build a wall and keep them out," but she knows that, like the outcasts she embraces, "Any day now/I will come along." There'll be no more hiding at the dimly lit intersections of class, race, and sexual identity—now we will all come into the light.

"I feel like my generation, through groups like Black Lives Matter, is really focusing on that type of intersectionality—if one of us is not free, then none of us are free," said Segarra. "The Navigator's role is to tell the story, tell it to the people who don't know their own story, so they can be free."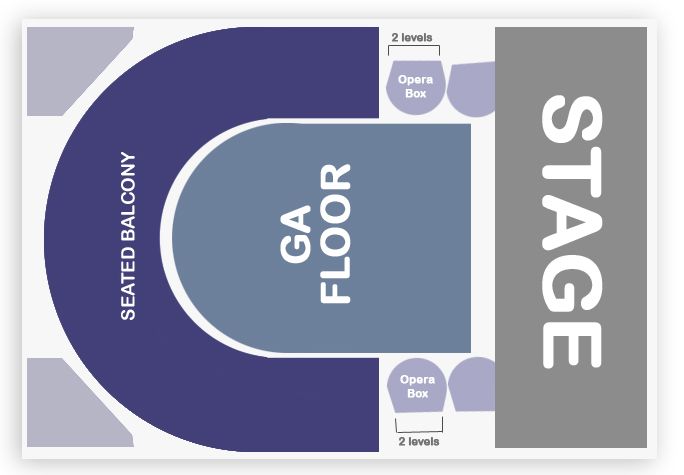 Processing your request, please wait....