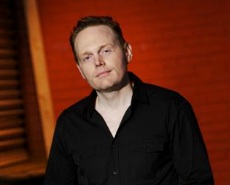 Purchase Tickets
Tickets for this show are sold out.
Additional Information
BILL BURR
Bill Burr is one of the top comedic voices of his generation achieving success in TV and film as well as the live stage. Selling out theaters internationally, Bill is a regular with Letterman, Conan O'Brien and Jimmy Fallon, and his third hour-long comedy special, You People Are All The Same, premiered on Netflix on August 16 and will be available for download through his website later this year. Bill was seen again this summer in his recurring role on the hit AMC-TV show, Breaking Bad, and in 2013 he will be seen in the Paul Feig film, The Heat, starring Sandra Bullock and Melissa McCarthy and the Al Pacino and Christopher Walken film, Stand Up Guys. Bill's Monday Morning Podcast is one of the most downloaded comedy podcasts on iTunes and his two critically acclaimed hour Comedy Central specials are available on Netflix and DVD. For more on Bill visit www.BillBurr.com and follow Bill on Twitter - @BillBurr.
For groups of 12 or more, please call (212) 956-0101 x203
Ultimate VIP Carolines Package
One reserved priority seating ticket
On-site VIP host
Carolines specialty glass
Early Hassle-free entrance to showroom
VIP Package
One reserved priority seating ticket
Early Hassle-free entrance to showroom
Upon arrival at Carolines, Ultimate VIP and VIP ticket purchasers should proceed directly to the host podium at the bottom of the stairs. Due to the location of these priority seats, we can only hold them until show time. Late arrivals will be seated in the best available seats.


Processing your request, please wait....