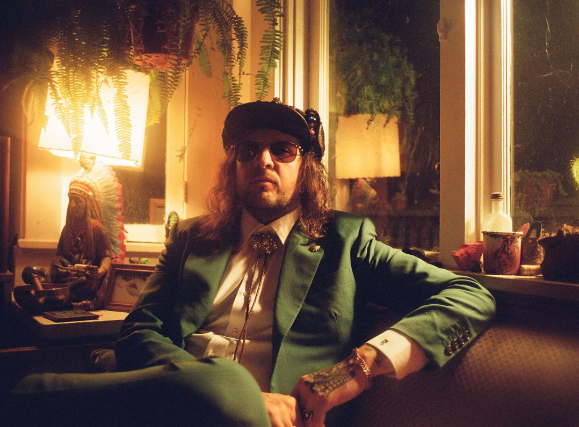 MONQUI Presents
KING TUFF with Cut Worms
Sunday, Jun 03, 2018 9:30 PM PDT (8:00 PM Doors)
Star Theater, Portland, OR
21 years and over
Additional Information
When asked to describe the title track from his new record, Kyle Thomas--aka King Tuff--takes a deep breath. ͞It͛s a song about hitting rock bottom,͟ he says. ͞I didn't even know what I wanted to do anymore, but I still had this urge--this feeling--like there was this possibility of something else I could be doing... and then I just followed that possibility. To me, that͛s what songwriting, and art in general, is about. You͛re chasing something, there is something out there calling to you and you͛re trying to get at it. ͚The Other͛ is basically where songs come from, it͛s the hidden world, it͛s the mystery. It͛s the invisible hand that guides you whenever you make something. It͛s the thing I had to rediscover--the sort of voice I had to follow--to bring me back to making music again in a way that felt true and good.͟After years of non-stop touring, culminating in a particularly arduous stint in support of 2014͛s Black Moon Spell, Thomas found himself back in Los Angeles experiencing the flipside of the ultimate rock and roll cliche--that of an exhausted musician suddenly unsure where to go or what to do, held prisoner by a persona that he never meant to create, that bore little resemblance to the worn out person they now saw in the mirror. Thomas was suddenly at odds with the storied rock and roll misfit mythology that he͛d spent the past ten years, four full-length albums, a handful of EPs, and multiple live records, unwittingly bringing to life.
The ten tracks that would eventually become The Other represent a kind of psychic evolution for the King Tuff. No less hooky than previous records, the new songs ditch the goofy rock and roll bacchanalia narratives of earlier records in favor of expansive arrangements, a diversity of instrumentation, and lyrics that straddle the fence between painful ruminations and reconnecting with that part of yourself that feels childlike and creative and not corroded by cynicism. The soulful and cosmic new direction is apparent from the album͛s first moments: introduced by the the gentle ringing of a chime, acoustic guitar, and warm organ tones, ͞The Other͟ is a narrative of redemption born of creativity. As Thomas sings about about being stuck in traffic, directionless, with no particular reason to be alive, he hears the call of ͞the other,͟ a kind of proverbial siren song that, instead of leading towards destruction, draws the narrator towards a kind of creative rebirth. Elsewhere, tracks like ͞Through The Cracks͟ and ͞Psycho Star͟ balance psychedelia with day-glo pop hooks. ͞The universe is probably an illusion, but isn't it so beautifully bizarre?͟ he asks on ͞Psycho Star,͟ providing one of the record͛s central tenets. At a time when everything in the world feels so deeply spoiled and the concept of making meaning out of the void seems both pointless and impossible, why not try?


Processing your request, please wait....