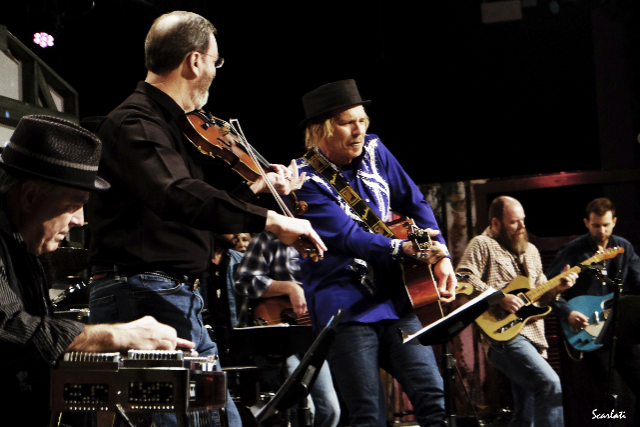 SONS OF THE PALOMINO


featuring

Paul Franklin

,

Jerry Roe

,

Brad Albin

,

Tony Harrell

...

more

►

Tuesday, Feb 20, 2018 8:00 PM CST (6:00 PM Doors)
3rd and Lindsley, Nashville, TN

Purchase Tickets
We're sorry, there are no tickets currently available through TicketWeb, only at venue
Additional Information
Every songwriter dreads these words; "Nobody is going to cut this song."
Everybody, that is, except Jeffrey Steele. Make no mistake: This Nashville Songwriter Hall Of Fame member has written more than his share of hits, including No. 1 singles for Rascal Flatts, Tim McGraw and other headliners. Which is why his latest project triggered so much head-scratching up and down Music Row.
To understand Sons Of The Palomino, turn off whatever contemporary country station you're listening to. Forget for a moment about those plush corporate offices and business lunches that define where the genre is going these days. Let Steele take you back to what may have been a better time and place.
We're at the Palomino Club in North Hollywood, circa late 1980s/early 1990s. It is, in the nicest sense of the word, a dive: dark, dingy, low ceiling, red stools lining a long bar, duct tape patching a carpet worn by decades of artists dragging gear in from the alley and shlepping through the crowd toward the room in the back where they could change before their show. Only the photos that cover the walls — shots of Johnny Cash, Waylon Jennings, Linda Ronstadt, Emmylou Harris, each one taken as they played on
this venue's cramped stage.
The Palomino closed down long ago. But even after making his mark in Nashville, Steele never forget how those shows affected him as a writer, player and singer. For a while he talked with Block about getting some of the guys back together to do a show maybe at the Franklin Theater south of town. It was Block who came up with a name for the group: Sons Of The Palomino. Sadly, he passed away before they could make it happen. Steele, however, grew more determined to pursue their goal.
He achieves it with Sons Of The Palomino. Steele wrote or co-wrote the songs, all of them dedicated to honoring the classic country music that the Palomino championed. After sifting through the material, the most essential step was to gather musicians who understood his intentions. Or, in Steele's words, "We wanted to cut it with guys that had cut with the guys."
The first recruit was steel guitar legend Paul Franklin, who helped line up bassist Glenn Worf, pianist Gordon Mote and other exceptional musicians. Their input helped Steele focus on the finer details of each arrangement, making sure that they were consistent with the way the masters who had headlined at the Palomino would have done it.
Soon others voiced interest in being a part of it, which accounts for the all-star cast of special guests. John Anderson was the first to come aboard, for the tongue-in-cheek
"Authentic." "When he came in and sang, he made the song authentic," Steele insists. "More than that, he validated what we wanted to do. 'Authentic' was our mantra for the whole record and he just took it there."
Or, in Steele's words, "If even one guy listens to this record and then goes back and
finds Kris Kristofferson's 'For The Good Times' or the music of Bob Wills, then as far as I'm concerned Sons Of The Palomino will have done its job."


Processing your request, please wait....

SONS OF THE PALOMINO
featuring
Paul Franklin
,
Jerry Roe
,
Brad Albin
,
Tony Harrell
and
Larry Franklin