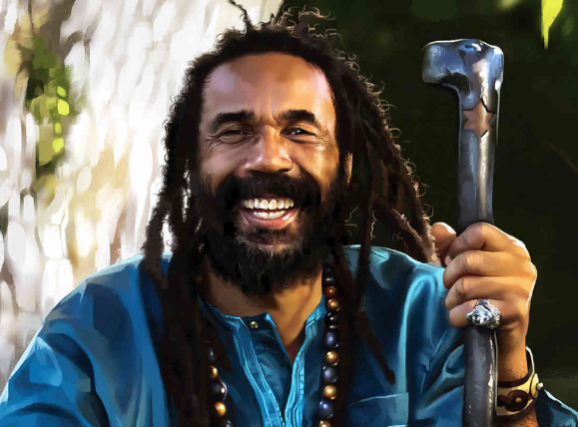 Soul'd Out Presents
Prezident Brown & Chezideck w/ Special Guest Zahira w/ Rising Buffalo Tribe, & Trinity Soundz
Wednesday, Mar 21, 2018 9:00 PM PDT (8:00 PM Doors)
Jack London Revue, Portland, OR
21 years and over
Additional Information
Prezident Brown is a Jamaican roots reggae artist who carries a universal message of love, consciousness and righteousness. Prez is a gifted vocalist who has been focusing on his calling as a singer from an early age. He has never wavered in his focus. Prez has been touring the US consistently for the last decade with his own band. He has headlined many festivals. Co-billing this tour is the artist Chezidek who is a roots singer from St. Ann's Bay, Jamaica
Prezident Brown is an influential musical spokesman and grassroots leader. His popularity is steadily on the rise as he continues to carry the musical torch in North America, Canada, the Caribbean, Europe and beyond. Prezident Brown is a substantial musical messenger who has knowledge to share in his music. Prez is consistently a hard working artist, who keeps performing live and putting out new CD's that bring strength and encouragement to his listeners. Prezident Brown is a champion of the new roots and reality consciousness reggae movement that entertains, informs and inspires. Prez's releases are called To Jah Only, Generation Next and Prezident Brown - Showcase Volume One, Two, Three, 4 Health and Strength, Common Prosperity and I Sound is from Creation.
Chezidek is a roots and culture singer from St. Ann's Bay, Jamaica. Chezidek emerged on the scene in 2002 with his first album "Harvest Time" (Vp records), produced by Phillip "Fattis" Burrell (Exterminator Label). Chezidek's unique voice and melodies with cultural, spiritual and sometimes political topics earned him a place in the heart of Reggae fans worldwide. In 2004 Chezidek got his first hit song "Leave De Trees" a song he recorded for Hugh Miller (Our Promotion Labe). "Leave De Trees" topped the Reggae Charts and made him a house-hold name in the Reggae arena. In 2007 Chezidek released his 3rd album "Inna de Road" (Green Sleeves Records) produced by Bobby Konders of Massive B Records, with hits like "Inna De Road, Dem A Fight We and Call Pon Dem". This is one of the most loved albums in roots and culture music.
International Canadian artist Zahira and Northwest's premier Roots & Reggae band "Rising Buffalo Tribe" deliver a captivating performance combining elements of Reggae, Pop & Dub. Driven by soulful vocals, deep bass and dynamic guitar solos their original sound enchants the hearts and minds of listeners. Through their musical movement they support the awakening of humanity and unify the masses. Zahira has collaborated with several globally renowned artists including Luciano, Sly & Robbie, Don One, KRS-One, Bibi McGill (Music Director/Lead Guitar @ Beyonce), Yami Bolo, Red Fox, Indubious, Rocker-T, Jah Levi, Shimshai and Sol Seed.


Processing your request, please wait....