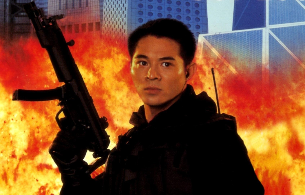 Additional Information
Ever wonder what would happen if Die Hard was set in Hong Kong? Get ready for the fourth installment of Drunken Masters, a celebration of the best, and worst, action flicks the world has to offer. Each month features a different classic martial arts film, along with themed drink specials and a discussion of each film's unique legacy in action cinema. This month's installment features Meltdown, a little-known parody of both Die Hard and Jackie Chan starring the inimitable Jet Li. Watch the film's ridiculous revenge plot devolve into a totally unique series of shootouts, car chases, and kung-fu duels in a Hong Kong high-rise tower full of hostages and bad guys. Join us on Facebook at Drunken Masters NYC for more info!
Grab a Bud Can + Tequila Shot for $6!


Processing your request, please wait....