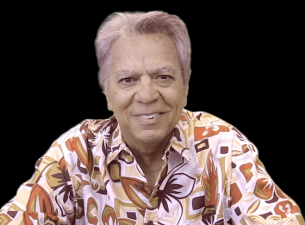 Blue Note Napa Presents
The Comedy of Andy Bumatai + Guest Larry Bubbles Brown
Sunday, Jun 25, 2017 7:00 PM PDT (5:00 PM Doors)
Blue Note Napa, Napa, CA
8 years and over
Purchase Tickets
Please call 707.880.2300 (3:30-9:30 pm) to reach venue Box Office to check availability as tickets may be available. Club Restaurant opens at 5 pm. Doors at 5 for 7 pm set, Doors at 9 for 9:30 set.
Additional Information
Andy Bumatai has been a comic & businessman in Hawai'i for over 35 years. He's owned a nightclub, a chain of cell phone stores and an interest in one of the original ISPs in Hawai'i.
Starting in Hawaiʻi, where he is a comedy icon, he has traveled extensively as a headliner in comedy clubs across America and as an opening act, on tour, with some of the biggest names in show business including Tom Jones, Paul Anka, Kenny Loggins The Beach Boys and Lionel Richie.
From 2007 to 2009 Andy produced and hosted a prime time talk show seen five nights a week in Hawaiʻi.
For the last 5 years he's been the host and producer of a number of weekly Hawai'i TV shows including "In The Car" "Toolin' Around" and "The Weekly Daily Pidgin." Recently Andy and shifted his focus to online only creating YouTube channels for "Toolin' Around with Andy Bumatai" and "The Daily Pidgin with Kaleo Pilanca."
Larry "Bubbles" Brown is a San Francisco based, dead pan, self-deprecating comedian and actor. He started doing stand up in San Francisco in the early 1980s. He is a regular at Michael Bookers Englander comedy club in San Leandro.
BLUE NOTE NAPA
Blue Note Napa is located on the first floor of the Historic Napa Valley Opera House at First & Main. We are an intimate 150-seat jazz club and restaurant, where you can enjoy performances of world renowned and local Bay Area artists alike. We offer a full menu with Wine Country Comfort market-driven cuisine, as well as an elegant wine and cocktail list. Enjoy fantastic sharing plates, desserts and wonderful main courses while you take in the show.
All ticket prices are based on per person.
"Sapphire" Booth Seating:
Booth seating for parties of 4, 5- 6 persons: Our premier level of seating! Booths are only available as tables of four, five or six and are not available as singles or pairs. Booths are 1st come, 1st seated. You will be seated when you arrive. Each ticket is your reservation. (seating is dark blue color on map)
"Royal Blue" Center Table Seating :
Seating in premier center table areas in front of stage: Pairs are seated across from each other. 1st come, 1st seated in center section. Each ticket is your reservation. (seating is light blue color on map)
Standard Side Table Seating :
Seating in side table areas left and right of center section: Pairs are seated across from each other. 1st come, 1st seated. Ea ticket is your reservation. (table seating is yellow on map)
Bar Area Ticket Seating: For Ages 21+
Great View!! Bar Chairs with cushioned seat and back are 1st come, 1st seated. Dinner is also served at the bar. Ea ticket is your reservation. (bar area is pink on map). Only 21+ can sit at Bar.
Dinner served in all seating areas.
Ticket prices and fees are the same on line, over the phone or in person at the Box Office.
A percentage of all fees goes to the preservatioin of the Napa Valley Opera House Bldg.

Processing your request, please wait....