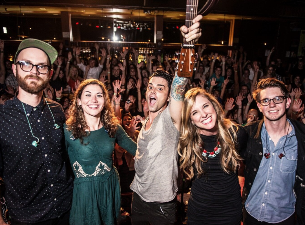 Thalia Hall
Twin Forks


with

The Social Animals

Sunday, Apr 30, 2017 7:30 PM CDT (6:30 PM Doors)
Thalia Hall, Chicago, IL

Purchase Tickets
Tickets are no longer available online, but you can purchase them at the door for tonight's event.
Additional Information
Having spent more than a decade baring his musical soul as leader of beloved alt-rock trailblazers Dashboard Confessional, Chris Carrabba knows quite a bit about creating music that speaks directly to listeners' hearts. Now, with his rootsy new foursome Twin Forks, the singer-guitarist-songwriter and his bandmates—mandolinist/vocalist Suzie Zeldin, also a member of The Narrative, bassist Jonathan Clark and Bad Books drummer Ben Homola—take a slightly different route to musical transcendence. On its self-titled debut album, the fresh foursome delivers a dozen effortlessly uplifting, life-affirming tunes that combine resonant acoustic textures with catchy, celebratory songcraft.
"'Joyous' is a word that we kept coming back to, and it was a touchstone in making this record," Carrabba notes.
Twin Forks' upbeat vibe and earthy sound may surprise those familiar with Carrabba's cathartic, emotionally raw songwriting with Dashboard Confessional and its harder-edged predecessor Further Means Forever. The new combo actually reflects some of Carrabba's earliest musical influences, namely the bluegrass, country and '60s and '70s singer-songwriters that helped to shape his musical consciousness early in life.
"When I first started playing music," he recalls, "I started tuning my guitars to sound weird, to convince myself that I was doing something new, rather than reflecting my influences. But eventually it came to a point where, having explored a lot of different directions with Dashboard and feeling like I needed a new start, it made sense to me to embrace a more traditional approach to song structure and arrangements. I'm not interested anymore in tricking myself into hiding the things that I love."
Twin Forks was born out of Carrabba's creative restlessness. Despite Dashboard Confessional's ongoing popularity, the artist's need to explore new musical ground inspired him to take a break from the band following its well-received 2009 album Alter the Ending, which came on the heels of a decade of almost nonstop touring. Looking for new options for expression, he spent three years teaching himself traditional fingerpicking technique, and began writing songs in a more direct, stripped-down vein.
"Initially they were just helping me to get my ideas out, but in short order it became evident that there was a special connection," Carrabba recalls.
With Twin Forks, Carrabba reaps the musical benefits of his willingness to step outside of his established musical framework. Now he's eager to see where this phase of his musical journey takes him.
"Twin Forks has been an adventure, and it still feels that way," he says. "We're all such true believers in this band, and we believe it deserves a chance to succeed or fail on its own merits. So we've been careful not to prop it up on the shoulders of the other bands we've been in. I love Dashboard and I love Further, and I don't have any plans to not do those bands with those guys. But Twin Forks is where my heart is right now, and I feel grateful to be in another band that I care about this much."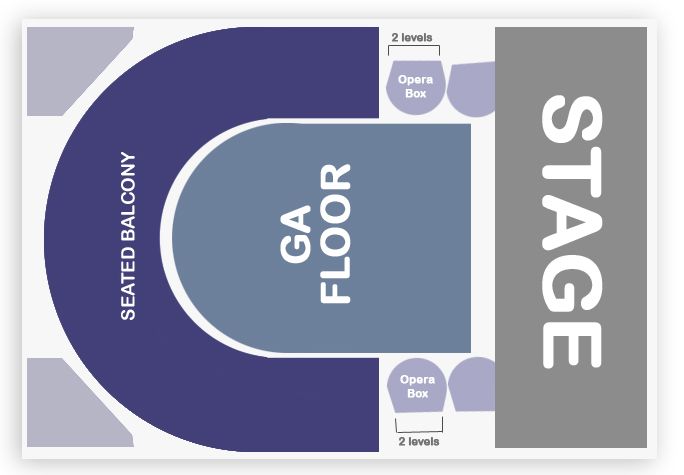 Processing your request, please wait....