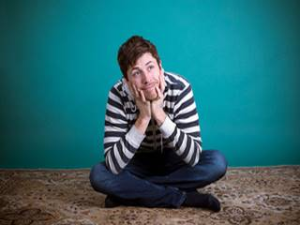 Shank Hall
Brett Newski
Saturday, May 13, 2017 8:00 PM CDT
Shank Hall, Milwaukee, WI
21 years and over
Purchase Tickets
Online sales no longer available for this event. Contact venue for ticket info. ph 414-276-7288
Additional Information
The underdog indie rock nomad Brett Newski has returned to release his newest LP The Worst of Brett Newski on April 28th. The album crawls into the minds of our society picking apart the displeasures of outdated ideologies - whether it's talking about politics ("Make America Great Again"), materialism ("Black Friday Totally Sucks"), or even "manly macho-ism" stereotypes ("Bro Country"). The Worst of Brett Newski provides much needed commentary in volatile times.

Coming off his most recent album Land, Air, Sea, Garage, which was an exploration of powerpop and indie rock melodies, Newski has changed his tone on this album to a more raunchy folk-punk sound, resonating with the listener by critiquing society's faults through humor. His sarcastic disposition shines through in the first track "Bro Country" which mocks alpha male country pop stars in a catchy chorus saying, "Kurt Cobain's a pussy, Taylor Swift is the man". The appropriately-timed paean to the Austin-based Springtime music convention, "I Don't Wanna Go To SXSW" changes the pace of the record by skewering the maligned-as-of-late festival in his classic charmingly self-effacing Newski style. The hilarious song "Fuck You Spotify" snarkily addresses the deterioration of the music industry business model of streaming revenue.


Processing your request, please wait....