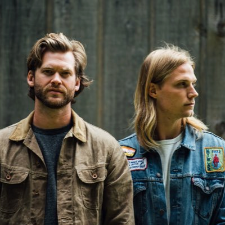 Shank Hall
Jamestown Revival
Tuesday, Jun 13, 2017 8:00 PM CDT
Shank Hall, Milwaukee, WI
21 years and over
Purchase Tickets
Online sales no longer available for this event. Contact venue for ticket info. ph 414-276-7288
Additional Information
Jamestown Revival is a group formed by Jonathan Clay and Zach Chance. After growing tired of a life mining tiger's eye in the foothills of the Texas hill country, they hit the road to conceive a style that could be described as back-porch- folk rock.
The story of Jamestown Revival feels suited for the dog-eared pages of a timelessAmerican novel.
Chapter one opens with Jonathan Clay and Zach Chance meeting in Magnolia, TX at15-years-old. Fast friends, the duo attended college together, started JamestownRevival, and traded their home state for Los Angeles, CA in late 2011. By 2014 theyreleased their debut album UTAH (which included the hit single 'California'), built a
committed fan base with countless road shows, and received critical acclaim from thelikes of Rolling Stone and The Wall Street Journal. They were named iTunes "Best of2014: Singer-Songwriter Album of the Year," graced the sound stages of Conan and TheLate Late Show with Craig Ferguson, and performed at some of America's legendarymusic festivals including Coachella, Austin City Limits, Bonnaroo, Bottlerock Festival,and Willie Nelson's Fourth of July Picnic. ... read more www.shankhall.com
https://factionent.com/jamestownrevival
Current single: https://fanlink.to/JTRPoorMansGold


Processing your request, please wait....