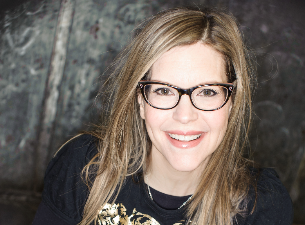 Lisa Loeb
Wednesday, Jun 14, 2017 8:45 PM EDT
Cafe Carlyle, New York, NY

Purchase Tickets
Tickets may still be available, please contact the Cafe Carlyle directly at +1 212 744 1600.
Additional Information
Grammy-nominated singer-songwriter Lisa Loeb makes her Café Carlyle debut, June 6-17. The trailblazing, independent artist's musical career was launched with the platinum-selling hit song "Stay (I Missed You)" from the Gen X film Reality Bites. Notably, Lisa was the first unsigned artist have a #1 single. As American Songwriter noted in 2014, "Stay" was "a song that not only succinctly summed up that era but also managed to transcend it." Lisa followed that remarkable feat with the hit singles "Do You Sleep," "I Do" and "Let's Forget About It" and the albums Cake and Pie and No Fairy Tale. Her albums Tail and Firecracker were both certified gold. Lisa Loeb's distinctive and approachable style of songwriting and performance has earned her many fans around the globe and praise from outlets including The New York Times. Lisa continues to craft irresistible pop songs for the 21st century while designing children's books, Lisa Loeb Eyewear, and supporting various non-profit causes including The Camp Lisa Foundation. Loeb is thrilled to be sharing the Carlyle stage and its legacy of presenting top musical talent to New York audiences.
For parties of seven or more people, please contact the Cafe Carlyle directly at +1 212 744 1600
Café Carlyle Frequently Asked Questions
Originally opened in 1955, the Café Carlyle is a legendary cabaret venue with seating for up to 88 people, offering guests a quintessential New York experience unlike any other. The intimate setting of the Café allows both artist and audience to engage with one another, lending a feeling of a private performance rather than a concert.
Is there a food & beverage minimum?
Yes. For guests enjoying the 8:45 p.m. performance, there is a $75 food and beverage minimum per person.
What times are available for dinner?
Dinner is served prior to all 8:45 p.m. performances with seatings offered at 6:30 p.m., 7:00 p.m. and 7:30 p.m.
For 10:45 p.m. performances, there is an optional dinner menu available.
What time should I arrive for a performance?
For 8:45 p.m. performances, guests are asked to arrive at the time of their appointed dinner seating. (6:30 p.m., 7:00 p.m. or 7:30 p.m.)
For 10:45 p.m. performances, guests are asked to arrive 20-30 minutes prior to the show.
When does the show start? When does it end?
Shows begin at 8:45 p.m. (late shows at 10:45 p.m.) and typically last 70-90 minutes depending on the artist.
What is the cancellation policy?
For tickets reserved through Ticketweb, please contact TicketWeb customer service directly at info@ticketweb.com or at +1 866 777 8932. A customer service representative is available Monday – Friday from 9 a.m. to 9 p.m. EST, Saturday from 10 a.m. to 9 p.m. EST and Sunday from 10 a.m. to 8 p.m. EST.
What is the dress code?
Chic attire. Gentlemen are required to wear jackets.


Processing your request, please wait....