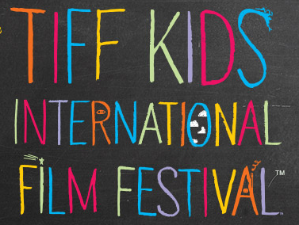 ages 7+
Friends & Neighbors: Canada
Saturday, Mar 11, 2017 12:30 PM EST
Cinépolis Chelsea, New York, NY

Purchase Tickets
We're sorry, there are no tickets currently available through TicketWeb.
Additional Information
Lineup includes:
BIG MOUTH
Animation, Andrea Dorfman, 2012, 8 min
While Trudy discovers that her big mouth can sometimes get her into trouble, she learns that it's also what makes her special.
CAMERAS TAKE FIVE
Animation, Steven Woloshen, 2002, 2 min
This colorful, handmade, cameraless animation explores shapes and lines in this engrossing visual artwork.
THE FOX AND THE CHICKADEE
Animation, Evan DeRushie, 2012, 7 min
A starving fox meets a cunning chickadee, and together they discover that teaming up could help fulfill both of their goals. But can these two very different creatures trust one another for long enough to get the job done?
LUNA
Animation, Donna Brockopp, 2011, 7 min
One fateful night a larva falls in love at first sight - but can a flamenco dance woo the beautiful Luna moth?
MONSTERS
Animation, John Martz, 2012, 2 min
These dapper, dancing robots show off their moves and grooves in this catchy animated music video that's sure to get your feet tapping.
NORMA'S STORY
Animation, Alex Hawley, 2015, 6 min
This film tells the true story of Norma, who has experienced dramatic changes in her way of life over just a few decades due to the impact of climate change on the wildlife that sustains the Gwich'in First Nation and other northern Canadian communities.
THE ORPHAN AND THE POLAR BEAR
Animation, Neil Christopher, 2013, 8 min
A compassionate polar bear adopts a young boy and teaches him the skills he needs to fend for himself, in this gorgeous animation based on traditional Inuit folktale.
SAINTE BARBE
Animation, Cederic Louis and Claude Barras, 2007, 8 min
In this expressive puppet animation from acclaimed director Claude Barras (My Life as a Zucchini), we meet little bald Leon, who loves his grandfather's big, bushy beard, even before he discovers that his favorite facial hair has magical powers.
A SEA TURTLE STORY
Animation, Kathy Shultz, 2012, 9 min
The life cycle of a sea turtle is explored in this stunning animated film introducing concepts such as the food chain, predatory animals and the nature of marine life.
SHEARED
Animation, Nikolas Illich, 2011, 2 min
A wily sheep looks to dodge the shearing scissors in this homage to Saturday morning cartoons.
SOUP OF THE DAY
Animation, Lynn Smith, 2013, 4 min
If you've ever faced the dilemma of dining out with a picky eater, you'll appreciate this rollicking doo-wop-driven short about the merits of the soup of the day.
THE SWEATER
Animation, Sheldon Cohen, 1980, 10 min
When hockey rivalries reign supreme, Roch Carrier recounts the day when he must face his friends who are die-hard Montreal Canadiens fans.... in a Maple Leafs jersey!
VISTAS: DANCERS OF THE GRASS
Animation, Melanie Jackson, 2009, 2 min
Traditional hoop dance is explored using stop-motion animation in this fascinating look at a native Canadian ritual.

Processing your request, please wait....