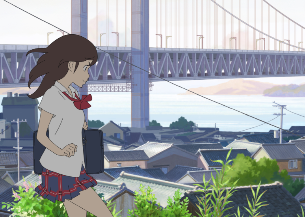 Closing Day Film: Ancien and the Magic Tablet
Sunday, Mar 19, 2017 2:00 PM EDT
SVA Theatre, New York City, NY

Purchase Tickets
This screening is currently sold out. You can join the waitlist by arriving at the theater 1 hour prior to showtime. For the latest on added screenings, sign up for our email list at nyicff.org.
Additional Information
NORTH AMERICAN PREMIERE — This fender and genre-bending film takes us into the not-too-distant machine-driven future. Kokone should be diligently studying for her university entrance exams, but she just can't seem to stay awake. Aside from stealing precious study time, her napping is even more distracting, as it brings on strange dreams with warring machines that hint at family secrets that have been dormant for years. She can't ask her father, a hipster mechanic more talented and artful than his job requires, as he's always busy modifying motorcycles and cars in flights of fancy. What are these visions that lead Kokone at once closer to and farther away from her family? Like all the best anime, the film revels in multilayered fantasy to show how sometimes opposites—waking and dreaming, the past and the future—are far more intertwined than they appear. In Japanese with English subtitles.
3/19 Q&A with Director Kenji Kamiyama after the screening.

Processing your request, please wait....