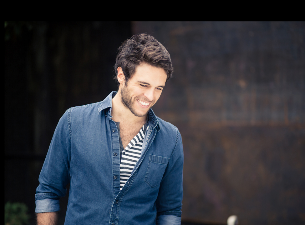 Shank Hall
JD Eicher w/ Ruby Rose Fox
Saturday, Mar 04, 2017 8:00 PM CST
Shank Hall, Milwaukee, WI
21 years and over
Purchase Tickets
Online sales no longer available for this event. Contact venue for ticket info. ph 414-276-7288
Additional Information
JD Eicher, the Youngstown, OH-area born and bred musician is set to release his new album (his first under just his name due to the very personal nature of the songs), The Middle Distance, via Rock Ridge Music on May 6, 2016. Eicher went for more of a journal entry/diary-type approach this time around, with the album being moodier, and focusing on a lot of internal struggle. Songwriting and superb singing are at the center of each track on The Middle Distance, with Eicher's Rust Belt upbringing evident as the foundation of his songwriting; Pittsburgh, not far from his hometown of Youngstown, has also embraced the performer and his music as their own.
With his band, The Goodnights, Eicher's soaring and graceful pop-rock songcraft garnered favorable comparisons to Coldplay, Keane, The Script, The Killers, and Death Cab for Cutie. Alternative Addiction named the group one of the top 10 unsigned bands. Live, JD Eicher & the Goodnights shared the stage with such diverse and respected artists as the Dave Matthews Band, Coldplay, Train, Maroon 5, Hot Chelle Rae, Pete Yorn, Anberlin, Rod Stewart, Bryan Adams, Kelly Clarkson, Cartel, Sister Hazel, and Matt Nathanson, among many others.
---------------------------
Ruby Rose Fox, a vocal powerhouse of soul-­driven, edgy rock 'n' roll (with a nod to new ­wave pop), whose voice threatens to knock down the walls of any room in which she performs is hard at work to make 2016 her strongest year of new releases and live performances.


Processing your request, please wait....