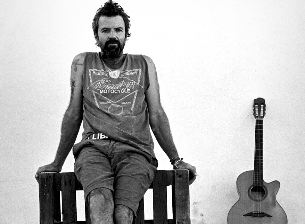 JARABE DE PALO
Monday, Mar 16, 2015 8:00 PM EDT
The Token Lounge, WESTLAND, MI
18 years and over
Purchase Tickets
We're sorry, there are no tickets currently available through TicketWeb.
Additional Information
BIOGRAPHYJarabe de Palo is unquestionably one of the biggest bands on the Hispano-American music scene in the last two decades.However, Spain is currently embracing three big music genres: Latin, Africanand Anglo-Saxon (not forgetting its own flamenco, of course). This wealth ofmusical influences has helped to shape their music and given it its uniquecharacter.
Rock, funk, jazz and blues in a fusion with flamenco, Afro-Caribbean, Cubanand Brazilian music. Influences with a definite Latin feel intermeshed withother very strong musical influences from the Anglo-Saxon world. The result:pure fusion rock.•Origin: Spain•Year formed: 1996•Genre: Fusion Rock•Number of original albums: 9 •Number of copies sold: 5 million•Number of concerts 1996-2014: Spain: 1,800 Europe: 460America: 300 Jarabe de Palo was born in Barcelona (Spain) in the mid-1990s. The band'sfirst album, La Flaca (1996), opened up a new chapter in the fusion musicscene of that time. In a very short space of time they became one of the mosthigh-profile Spanish groups on the Latin-American music scene. Their uniqueway of understanding and mixing different styles made them one of thelandmark bands in their genre. After La Flaca came Depende (1998), then DeVuelta y Vuelta(2001), Bonito (2003) and so on up to eight original albumsand the same number of compilations, all published over the course of just 18years.12 nominations for the Latin Grammy Awards and collaborations with artists ofthe stature of Celia Cruz, Compay Segundo, Pavarotti, Alanis Morrissette,Chrissy Hynde (The Pretenders), endorse the quality, credibility and stature ofthe band.In 2014, Jarabe de Palo is embarking on a major new project: "SOMOS". SOMOS is the band's new album. A rock funk album. As always, "handmade".Serious and high quality work. 12 powerful songs with a high-voltagemessage, with meticulous arrangements and exceptional lyrics. Someoutstanding collaborations: two Latin-American and two Spanish artists. SOMOS will be launched in Spain, America and Europe in early 2014. Andwith a new album comes a new tour. Jarabe de Palo Somos World Tourkicked off in March: first the Americas and then Spain and the rest of Europe. SOMOS have received 3 LATIN GRAMMY NOMINATIONS: ALBUM OF THEYEAR / BEST POP ROCK ALBUM / BEST ROCK SONG FOR SOMOS.2014 was a good year for Jarabe in America, and 2015 will be too. The entiregroup with a new set, made up primarily of their best-known hits (of whichthere are more than a few). The title for this year's tour is TOUR AMERICANO2015 and starts in the USA and Canada in March, continues through LatinAmerica and Europe and finishes in Spain at the end of August.Then it's back to the studio. In 2016 Jarabe will have its 20th bithday andDonés, the group's alma mater and songwriter, his 50th.Things are looking good for Jarabe in 2015. Don't stop the music!


Processing your request, please wait....