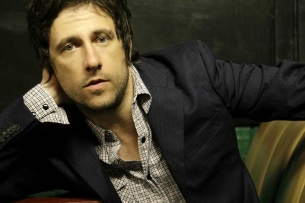 Joes Bar
WILL HOGE


with

Himebaugh

Friday, Nov 02, 2012 8:45 PM CDT (7:00 PM Doors)
Joe's on Weed Street, Chicago, IL
21 years and over
Purchase Tickets
Tickets are no longer available online.
Additional Information
"I really love Nashville," says Will. "It's such an important part of who I am musically and as a person. So it was validating for me and the band to feel like no matter how many records we've sold, among all the others who were on, they saw something in what we do that moves people."
Truth be told, Hoge has sold quite a few albums on his way to regional and national fame, and he's been moving people on stage for well over a decade. It's what he does. He's an artist people see over and over again, because every show is unique and gripping. His songs, while not cheerful on the surface, have the cathartic power of the blues for their recognizable human situations. And then there's the voice – like a human Hammond B3 – clear here, rough there and drenched with dynamics and soul. He's blazed brightly without going off the rails and he's grown as a songwriter. He's survived and thrived through endless miles in vans and busses, landing and unraveling a mainstream record deal as well as a life-altering scooter accident. If, as we read in Rolling Stone and elsewhere, Nashville has finally landed on the national rock and roll map, Hoge has been there all along.
In 2007, Hoge signed with the independent label Ryko out of New York and by the time he entered the studio to make the album that would become The Wreckage, he was a regional benchmark artist with a considerable national following. He was cruising through his mid 30s with that precious and rare scenario coming to pass – the long, fruitful career as a frontman. Then came the truck that smashed into him head-on, crushing his lungs and breaking multiple bones. He was in the hospital for weeks and was forced into a physical therapy regimen where he painstakingly re-built his approach to singing, hitherto the most intuitive and natural of things. It was life changing, he says, and thus art-changing as well.
"If I had to sum it up in one word, it gave me a patience," says Hoge. "Not that I was an impatient person before, but there's a certain restlessness that comes from being an artist. You tend to want to keep moving, because there are so many ideas. Every show I put pressure on myself to do all these things. But I think my wife and band members would attest to a kind of patience that wasn't there before – even in the studio. The ability to dig into a song that I believe in and work until it gets right instead of saying well it's not working let's move on."
That's how "When I Get My Wings" flew, where two albums ago it might have crashed, he says. And it's how he will continue to hew to the advice he gives in one of the best songs on The Wreckage about his youthful and blind devotion to the music: "Keep on dreaming even if it breaks your heart," which was recorded by the Eli Young Band and hit #1 on the country charts! The same spirit underlies Number Seven, just as it will inform numbers eight, nine, ten and beyond.


Processing your request, please wait....