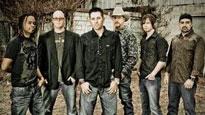 Varsity Theatre
Casey Donahew Band
Tuesday, Oct 16, 2012 8:00 PM CDT
Varsity Theatre, Baton Rouge, LA
18 years and over
Purchase Tickets
On-line sales for this show have been stopped but tickets are still available at the box office and the doors. We hope to see you shortly!
Additional Information
If you build it, they will come. This might be the mantra of one of the greatest baseball movies of all time, '"Field Of Dreams," but it's also a pretty accurate description of the career of Texas music sensation Casey Donahew.The Burleson native, (with the help of his wife Melinda,) has painstakingly carved out an impressive niche for himself on the country music scene over the past decade, attracting a solid base of loyal fans who flock to his legendary live shows. Building his career from the ground up one show at a time, he's managed to perform on countless stages night after night in front of thousands, topped the Texas music charts several times, released four albums independently to critical acclaim, and forged a path all his own through the music scene without the aid or muscle of a major record label or power-suit management company. And the release of his latest CD, "Double Wide Dream," may just push him to heights he never could have imagined when he first plugged in on stage at the Thirsty Armadillo bar back in Fort Worth's Stockyards in the Fall of 2002, and began constructing his own field of musical dreams.Though he seems like a born natural when it comes to performing, Casey actually fell into music gradually. He grew up on a farm the first few years of his life and quickly grew to love riding and team roping, a sport he still enjoys today. His grandfather, who loved to play and sing, gave Casey his first guitar growing up, but it wasn't until college at Texas A&M that he first began to teach himself to play and really focused on writing songs. A big fan of 80's and 90's country, Casey had always admired the storytelling in the songs of that period, and when a wild-eyed Oklahoma boy named Garth Brooks began swinging from the rafters and employing all sorts of crazy, rock show antics during his concerts, Casey was immediately hooked.
"I've just always liked the country songs from the 80's," says Casey. "It seems like a time when there was a lot of great songwriting going on, and I just enjoy people who can tell a story with a song. And I've always been a big Garth Brooks fan, since the beginning. First there was George Strait, and then here came this guy from Oklahoma, Garth Brooks. And you'd see George standing there playing guitar, but then Garth comes along running all over the stage, playing guitar and singing all these songs that he wrote. And the thing I was always most enamored with about Garth was that he wrote most of those songs. He was just one of those guys who did it all. And he started in Stillwater, not too far from the Red Dirt scene. You could really take a lot of Garth Brooks songs and put 'em on a record of mine, and I think it would fit right in."


Processing your request, please wait....