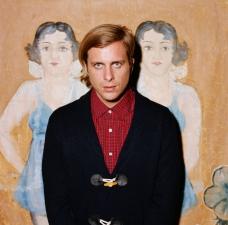 Purchase Tickets
No tickets could be found for this event.
Additional Information
Like Peter Finch's newsman Howard Beale in the movie Network, AWOL is mad as hell and he's not going to take it anymore. Broke and with his world crumbling around him, he launched a NATION.

And indeed, what can a poor boy do… except make some of his toughest, hardest, most passionate music ever, slamming it with the most up-to-date hip-hop and electronic dance beats in a genre-blending mash-up that defines AWOLNATION. It's not just music, but a crusade designed to fight all that's fake, commercialized, compromised and debased in popular culture.

"I think very much like a kid in terms of fantasy and magic," says AWOL. "I get rhythms, beats, colors and patterns from the transcendence of the ocean. I'm influenced by both its beauty and its absolute terror."

Some say AWOL is the name he'd rap under while battling his friends free-style, a reference to the way he'd slip out of parties without saying goodbye ("I never liked the pressure of explaining why I'm leaving") while Oakland Raiders fans contend that NATION comes from a devotion to the era of Bo Jackson and Howie Long. No one really knows the origin, but together they form a commitment to getting rid of life's wreckage and building a trend based on honesty, commitment and, well, aggressive passion.

"It's not a political statement," insists AWOL. "My definition is to escape a situation you can't handle. A way for all of us to get our aggression out, cry a little bit, or even laugh."


Processing your request, please wait....