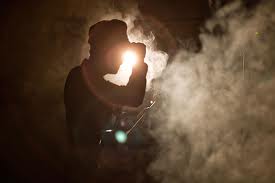 CQ Presents
The Psychic Paramount


featuring

Cropduster

/

A Troop of Echoes

/

The Shape

Wednesday, May 16, 2012 9:30 PM EDT (9:00 PM Doors)
Great Scott, Allston, MA
18 years and over
Purchase Tickets
Tickets are no longer available online for this show. Tickets will be available at the door on a first come, first served basis.
Additional Information
NPR named II #2 "Best Outer Sounds Album of 2011" and "Best Instrumental Rock Album of 2011", as broadcast on All Things Considered:
http://www.npr.org/blogs/allsongs/2011/11/30/142900901/the-best-outer-sound-albums-of-2011
Pitchfork (8.2), named II one of "Best Overlooked Albums 2011" and "Albums of the Year Honorable Mention"
http://pitchfork.com/reviews/albums/15190-ii/
New York Times (live review): "Like the instrumental way stations within a bloodthirsty performance by a band with songs (like, say, the Who's Live at Leeds)... or like free jazz with rock syncopation and dynamics. There's some pacing, some narrative, lots of purpose, but the basic idea is to be always exploding in your face."
http://www.nytimes.com/2011/03/07/arts/music/07dba.html?ref=arts
The Daily (live review): "New York's The Psychic Paramount is as heavy as it gets... when the music was over, it felt like we'd all been driven around the block in a van full of bowling balls, blindfolded, and then placed back where we had started. (In a good way.)"
http://www.thedaily.com/page/2011/03/16/031611-arts-psychic-paramount/
NPR: "A cannonball of a record shot off a cliff in high-def… its quick-cut twists and turns like a Bourne Supremacy for the senses."
http://www.npr.org/2011/03/21/133621169/first-listen-the-psychic-paramount-ii
Aquarius Records: "These guys really are pretty much the only real successors to the legacy of This Heat, but they've boiled that sound into something more focused and singular, a blown out, heady psychedelia, a modern krautrock that manages to forge its own super unique, idiosyncratic path through a world of same sounds."


Processing your request, please wait....