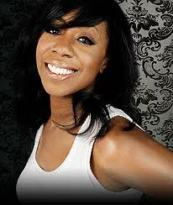 Scullers Jazz Club
OLETA ADAMS
Friday, Sep 28, 2012 10:00 PM EDT
Scullers Jazz Club, Boston, MA

Purchase Tickets
There are no more tickets available for this show.
Additional Information
Since the runaway success of her 1990 debut album Circle of One (which went Platinum), and the impassioned hit single "Get Here" (the Brenda Russell composition that became an unofficial anthem of the 1991 Gulf War) Oleta Adams has inspired a growing legion of fans in the U.S. and Europe with journeys of the heart via songs that draw deeply from her roots in gospel, while crossing effortlessly into the realms of soul, R&B, urban, and popular music. Her success, nurtured by worldwide tours with Tears for Fears, Phil Collins, Michael Bolton, and Luther Vandross, has been solidified by four Grammy nominations and a seemingly bottomless well of creative energy.
Oleta will be adding to her musical legacy with the release of a new secular album, Let's Stay Here, on April 21st of this year. Although Oleta has had the opportunity to work with many fantastic producers over her career, she decided to produce this album herself in addition to writing eight of the ten songs. Let's Stay Here is a creative and evocative project with a soulful jazz influence and songs that project many tantalizing thoughts. The songs weave through many a journey including a seductive love affair, vacation bliss, an abusive relationship, forgiveness, as well as a cover of Nina Simone's "Feeling Good" which was featured on a recent Buick commercial television ad campaign.

A long-time resident of Kansas City, Kansas, where she has found sanctuary from the turmoil of the entertainment industry, Oleta Adams also remains anchored by her upbringing in the Pacific Northwest. The youngest of three girls and two boys, Oleta spent her formative years in Seattle before traveling over the mountains at age six to Yakima, Washington, an idyllic town of 60,000. She first demonstrated her budding vocal gifts in the Pilgrim Rest Baptist Church where her father served as minister.


Processing your request, please wait....