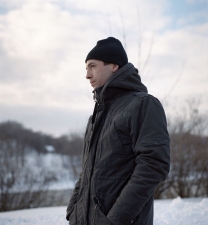 Fortissimo Records presents
Yo Eskerrik Asko NYC! - Saturday


featuring

Tim Hecker

/

Oneohtrix Point Never


/

Charalambides

/

Colin L. Orchestra

...

more

►

Saturday, Aug 25, 2012 8:00 PM EDT
Public Assembly, Brooklyn, NY
21 years and over
Purchase Tickets
We're sorry, there are no tickets currently available through TicketWeb.
Additional Information
++Tim Hecker is a Canadian-based musician and sound artist, born in Vancouver. Since 1996, he has produced a range of audio works for Kranky, Alien8, Mille Plateaux, Room40, Force Inc, Staalplaat, and Fat Cat. His works have been described as "structured ambient", "tectonic color plates" and "cathedral electronic music". The New York Times has described his work as "foreboding, abstract pieces in which static and sub-bass rumbles open up around slow moving notes and chords, like fissures in the earth waiting to swallow them whole". His Harmony in Ultraviolet received critical acclaim, including being recognized by Pitchfork as a top recording of 2006. Radio Amor was also recognized as a key recording of 2003 by Wire magazine.

++Oneohtrix Point Never is an alias and solo project of Brooklyn-based synth drone artist Daniel Lopatin formed in 2007. He also is a member of Games aka Ford & Lopatin. Previously he has been involved in acts Astronaut, Infinity Window, Skyramps, Dania Shapes and others. His newest album Replica is an electronic song cycle based around audio procured from TV ad compilations. These sample-based meditations are as lyrical as they are ecological, featuring re-purposed "ghost vocals" which serve as narration for Lopatin's signature amorphous, ambient passages. Lopatin's Juno-60 is still prominent, but Returnal's placid, synthetic surroundings are accelerated through darker, more unpredictable terrains via Lopatin's use of samplers, analog filtering, tape-op, piano, plate reverb and sub-bass.

++Despite occasional attempts by yardstick-makers to place them in any of the various genres that rose & fell in their musical proximity, Charalambides have remained dedicated to a vision of spiritual music (in all its forms) as transformative force. Their sound is uniquely personal and consistent, even through some outwardly extreme shifts in tactics. Charalambides formed in Houston in 1991 amid a flock of fearlessly exploratory (and often drug-induced) rock bands, when Tom, Christina, and Kyle Silfer put down their beers and picked up their instruments. Eventually Kyle went home to New York, and Christina & Tom assumed the name Charalambides for what eventually turned into a flood of releases- beginning with 1992's Our Bed is Green on their own Wholly Other label, and continuing with dozens of LPs, CDs, and cassettes on labels such as Siltbreeze, Eclipse, Time-Lag, and kranky.

++Colin Langenus (born 1975, MD) is an underground legend, having played for 10 years in the world famous USAISAMONSTER. Releasing 7 LP's during its tenure, USAISAMONSTER successfully toured Japan, Puerto Rico, Mexico, Canada, Europe and England . In addition to the band, Colin has been heavily involved in the DIY scene, cofounding the record label MASSIVE DISTRIBUTION in 1994 and releasing over 100 recordings. He is the owner and head engineer at St. Cecilia's Studio in Brooklyn. Colin currently plays and records with CSC FUNK BAND, ALIEN WHALE, and COLIN L ORCHESTRA. He is most proud to have recently collaborated with Rhys Chatham and Greg Ginn, two heroes of his he felt lucky to be in the same room with.


Processing your request, please wait....

Yo Eskerrik Asko NYC! - Saturday
featuring
Tim Hecker
/
Oneohtrix Point Never
/
Charalambides
/
Colin L. Orchestra
/
Grasshoppers
/
Opponents/Ala Muerte