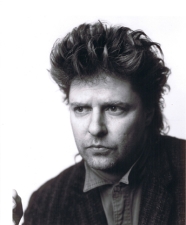 Fortissimo Records presents
Yo Eskerrik Asko NYC! - Friday


featuring

Glenn Branca


/

Neptune

/

Christina Carter

/

White Suns

...

more

►

Friday, Aug 24, 2012 8:00 PM EDT
Public Assembly, Brooklyn, NY
21 years and over
Purchase Tickets
We're sorry, there are no tickets currently available through TicketWeb.
Additional Information
++Glenn Branca's compositions center around multiple guitars -- four or more, heavily amplified -- augmented by a rock-based rhythm section of drums and bass. In later works, the composer began adding other instruments, including mallet guitar, keyboards, and occasionally a second drummer. Branca's minimalist compositions frequently require unusual guitar tunings -- more recent works have them strung with two sets of three strings tuned an octave apart. Many of downtown New York City's more notable experimental guitarists have been a part of his ensemble, including Thurston Moore and Lee Ranaldo of the punk rock band Sonic Youth. Branca studied performing arts at Emerson College in Boston. Much of his '70s output was composed for experimental theater, and was performed by his two ensembles, Theoretical Girls and Static. In the '80s his compositions for the Glenn Branca Ensemble included the several symphonies for which he is best known. He's received many commissions from such groups as the Twyla Tharp Dance Company, the Brooklyn Academy of Music, and Bang on a Can, to name just a few. Branca's music has also been heard in films and performances by Peter Greenaway, the Alvin Ailey Dance Company, the Joffrey Ballet, Eric Bogosian, and many others. Branca's 12th guitar symphony was performed at London's Barbican Centre in 1998. His works have also been performed by traditional symphony orchestras, including the London Sinfonietta, the Minnesota Opera Orchestra, and the Graz Festival Orchestra.

++Neptune's origins trace to 1994 as a sculpture project by Boston artist/musician Jason Sanford, who forged the band's haphazard guitars and reluctant drums from scrap steel and found objects. Seven lineups, twenty-three releases and hundreds of instruments later, the band continues to wrench its sound spatter on self-built instruments to often confounded audiences around the world. In 2007, they released Gong Lake with avant arbiter Table of the Elements, home to art heroes Tony Conrad, Rhys Chatham and Faust. Neptune has shared the stage with a variety of influential artists such as The Ex, Mission of Burma, Ut, Oneida, Lightning Bolt, The Flaming Lips, Blonde Redhead, Melt-Banana, Charles Hayward, Liars, Black Dice, James Chance & the Contortions, Gang Gang Dance, The Dresden Dolls, Six Finger Satellite, and Wolf Eyes. Sanford and longtime Neptune collaborator Mark Pearson are currently joined by musicians/instrument inventors Kevin Micka and Farhad Ebrahimi, redefining their music and creating new sounds from scratch. Propulsive percussion and sonorous electronics tangle with Sanford's microtonal string creations with a refined minimalism, adding a new chapter to the band's ever-evolving story.
++Christina Carter first joined Tom Carter and Kyle Silfer in an unnamed trio in 1991 that became a duo called Charalambides . That group went on to become a singular entity that has constantly defined itself by gripping music and an operation outside the parameters of the music industry. Beginning with self-released cassettes, then moving on to the Siltbreeze label in 1993, Charalambides garnered attention from those in the know with their unique mix of noise, gospel, folk and blues. Operating their own label, Wholly Other, Tom and Christina Carter have released music by themselves, Charalambides as well as friends' bands and collaborative efforts.


Processing your request, please wait....

Yo Eskerrik Asko NYC! - Friday
featuring
Glenn Branca
/
Neptune
/
Christina Carter
/
White Suns
/
Action Beat