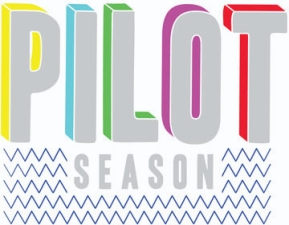 iO Chicago
Pilot Season

and

What Would Carol Do?

Thursday, May 03, 2012 10:30 PM CDT (10:00 PM Doors)
iO Theater , Chicago, IL

Purchase Tickets
Contact the iO Box Office at 773-880-0199 for more details.
Additional Information
What Would Carol Do?

What Would Carol Do? is written and performed by Katy Colloton and directed by Colleen Murray. The show presents a collection of characters inspired by the extraordinary quirks that make us ordinary. From Hot Mess Holly who laughs when people degrade her to a violent, Christian man who works at a Chinese restaurant; What Would Carol Do? shows the struggle we must face to get past ourselves.
Pilot Season

There are, on average, 100 television pilots produced each year for the major networks. Sadly, for a great number of reasons, the overwhelming majority of these pilots will never make it to air. They are locked away and forgotten in a dark dusty fault never having had the chance to see the light of day. That is, until now…
"Pilot Season" is the staged premier of two never before seen sitcom pilots – Adam & The Boo and Chet Henderson: Foster Home Quarterback
Adam & The Boo is the story of a young man named Adam whose life is turned upside down by the unexpected death and even more unexpected reappearance of his now ghostly best friend, Charlie "Boo" Radley. Boo has unfinished business here on Earth and it is up to Adam to not only help him finish it but more importantly, figure out what it is.
Tune in for Adam & The Boo on Thursdays April 26th and May 3rd.
Chet Henderson: Foster Home Quarterback is the story of teenage foster child Chet Henderson, who is given the opportunity of a lifetime to play quarterback at the prestigious and wealthy Dalton Academy. The only problem is that everyone who goes to Dalton Academy is supposed to be rich. Chet must try and lie his way into high society being careful not to lose himself in the process.
Tune in for Chet Henderson: Foster Home Quarterback on Thursdays May 10th and 17th.
The pilots of "Pilot Season" were written and conceived by:
Sarah Ashley, Ryan Ben, Eric Braband, Dara Katz, Adam Schreck and Stephanie Weber
Starring: Adam Schreck, Dara Katz, Sarah Ashley, Rob Grabowski, Mel Forrest, Alex Trepka
Thursday @ 10:30 PM in the Del Close Theater - tickets are $5


Processing your request, please wait....