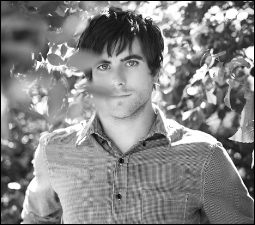 Bottom Lounge
Anthony Green


with

The Dear Hunter

Friday, Jun 22, 2012 7:00 PM CDT (6:00 PM Doors)
Bottom Lounge, Chicago, IL

Purchase Tickets
This event is sold out. We discourage buying tickets from third party sellers as we cannot guarantee ticket authenticity.
Additional Information
From Joyce's Dublin to Springsteen's Asbury Park, environments have always had a massive influence on writers and musicians' creative output. Such is also the case with singer/songwriter Anthony Green's debut solo release Avalon. Recorded last March over an eight-day period with Green and some friends at his fiancé's parents' house in the sleepy beach town of Avalon, New Jersey, the album spans Green's adolescence and adulthood and shows him at both his most visceral and vulnerable. "We had a short timeline [to record this album] and that's the way I used to work back in the day; you'd only have three days in the studio so you had to plan out everything and then just go for it," Green explains. "I've been wanting to record these songs for the past two years and this was the perfect time and place to make it happen."
Although the 26-year-old Green is best known as the lead singer for the Philadelphia-based progressive punk act Circa Survive, he's also an accomplished instrumentalist in his own right and has been penning the songs that would eventually become Avalon consistently for the past decade. "Some of these songs are brand new, but most of them are really old," Green explains. "For one of the versions of 'Dear Child (I've Been Dying To Reach You)' that's on this record, I wrote the lyrics for it four or five years ago and the music even years before that," he elaborates, adding that many of these songs were composed while he was still a junior in high school. Although Green initially intended many of these songs to be used in Circa Survive, ultimately he decided that in order to fully realize his artistic vision he would have to tackle these tracks on his own - a decision that was due to communicative issues as much as they were musical.
"I think at the time that I was writing a lot of these songs I wasn't necessarily able to articulate to [Circa Survive] all the stuff musically I wanted to do with them," Green explains. "I don't know chords; I don't know scales; I can't talk to anybody about time signatures, so I couldn't really explain how I wanted these to sound without doing something ridiculous like humming something out that doesn't make sense to anyone except myself," he adds. The logistics surrounding the writing and recording process of Avalon allowed Green to present his songs exactly the way he envisioned them, making this album the first true glimpse into the inner workings of Green's psyche.


Processing your request, please wait....