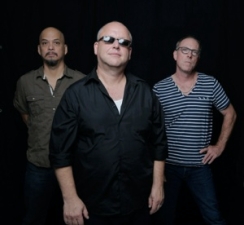 Purchase Tickets
TICKETS AVAILABLE TONIGHT AT THE DOOR!!
Additional Information
Fans have dreamed about it for years, and now Pixies are delivering. Indie Cindy, the band's first full studio album since 1991's Trompe le Monde, will be released in late April (April 23/Japan, April 28/UK/Europe/International, April 29/North America) on the band's own independent label, Pixiesmusic (marketed and distributed worldwide by [PIAS] Recordings). Pre-orders for most configurations can be placed beginning today at iTunes, Amazon, and other online retail outlets.
"We started seriously talking about recording new music about four years ago," said Pixies drummer David Lovering. "New music seemed like something we just had to do, we just couldn't continue to go out and tour without anything new. So the talk evolved into writing and recording, and we're all very happy with the way everything worked out."


Processing your request, please wait....