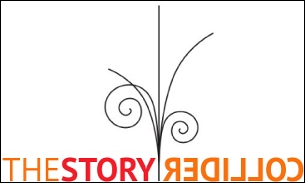 Union Hall
The Story Collider: The Science of Writing / Hosted By Erin Barker and Ben Lillie


featuring

Bora Zivkovic / Carl Zimmer / Anna North / Amanda Marcotte / Mark Katz

/

Tricia Rose Burt

Tuesday, Sep 27, 2011 7:30 PM EDT
Union Hall, Brooklyn, NY
21 years and over
Purchase Tickets
Advance ticket sales have ended. Tickets will be available at the door.
Additional Information
The
Story
Collider:
"The Science of Writing"
The chemist, peering into a bubbling beaker, making tic marks in notebook of graph paper. The scribbler, hunched over a wooden desk -- whiskey from a flask to get through the night. Two pictures of two worlds, seen to be separate, distinct, and separated by a vast cultural chasm. Neither is anywhere close to reality.
Join The
Story
Collider
, September 27th as six writers who've penned works from novels to speeches to nonfiction to blogs tell their stories of science and writing.
Bora Zivkovic, Science writer and editor (Scientific American)
Carl Zimmer, Science writer (Parasite Rex, The New York Times, Discover)
Anna North, Novelist (America Pacifica, Jezebel)
Amanda Marcotte, Blogger (Pandagon, It's A Jungle Out There)
Mark Katz, Speechwriter (2004 Clinton & Me, The New Yorker)
Tricia Rose Burt (NYC Fringe, I Will Be Good)

Hosted by Erin Barker and Ben Lillie

About The
Story
Collider
:
From finding awe in Hubble images to visiting the doctor, science is everywhere in our lives. Whether we wear a white lab coat or haven't seen a test tube since 8th grade, science affects and changes us. We all have a
story
about science, and at The
Story
Collider
, we want to hear those stories.
"The tones balanced stand-up funny and powerfully confessional... The crowd's reactions veered from belly laughs to pin-drop silence." -- Andy Beta,The Wall Street Journal
"The experience was incredibly cathartic, and having people come up to me afterwards and tell me how interesting and moving they found my
story
was as gratifying as any compliment I have ever received about my research." -- David Carmel,
Nature


Processing your request, please wait....