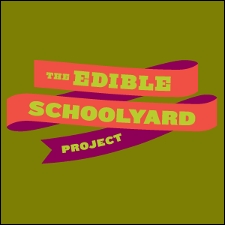 Edible Education 101 - Agriculture and Social Justice, Eric Schlosser, Greg Asbed & Lucas Benitez
Tuesday, Oct 25, 2011 6:00 PM PDT (5:30 PM Doors)
- Tuesday, Oct 25, 2011 7:30 PM PDT
Wheeler Auditorium, Berkeley, CA

Purchase Tickets
We're sorry, there are no tickets currently available through TicketWeb.
Additional Information
Agriculture and Social Justice
Is clean, fair food a right for all or an elitist concept? Good food is expensive. How do concepts of elitism interact with good food? What implications does the price of food have on America at large? How do labor practices in the food system affect its ability to be equitable for all?
ERIC SCHLOSSER
Eric Schlosser is the author of the book, FAST FOOD NATION: THE DARK SIDE OF THE ALL-AMERICAN MEAL, published in 2001. A film based on the book was directed by Richard Linklater in 2006. Schlosser was an executive producer of the the film, THERE WILL BE BLOOD (2007), and a co-producer of the documentary, FOOD INC., (2008). His interest in food issues began in the early 1990s, when he followed the strawberry harvest in California for THE ATLANTIC MONTHLY. His essay on the exploitation of migrant farm workers, "In the Strawberry Fields," later appeared in his book REEFER MADNESS (2006). Schlosser is currently at work on a book about nuclear weapons.
GREG ASBED
Greg Asbed is a Co-Founder of the Coalition of Immokalee Workers (CIW), a worker-based human rights organization. He works with farmworkers and their student, labor, and religious allies to organize the national Campaign for Fair Food, a breakthrough worker-based approach to corporate accountability in the agricultural industry known for its creativity and effectiveness. He writes and designs the CIW's main communication tool -- the website (www.ciw-online.org). He also coordinates the CIW's negotiating team in talks with food industry leaders, negotiating "Fair Food" agreements with nine multi-billion dollar retail food corporations to date, including McDonald's, Subway, Sodexo, and Whole Foods. He is currently leading the effort to develop and implement innovative new farm labor standards in collaboration with two of Florida's largest tomato growers, paving the way for the implementation of the CIW's Fair Food Code of Conduct across the entire Florida tomato industry in November, 2011. Mr. Asbed is one of the authors featured in the textbook Bringing Human Rights Home: Portraits of the Movement (2008). He has an M.A. in International Economics and Social Change and Development from Johns Hopkins SAIS and is fluent in English, Spanish, and Haitian Creole. He has also spent the past 15 seasons harvesting watermelons in the states of Florida, Georgia, Missouri, and Maryland.
LUCAS BENITEZ
Mr. Benitez is a co-founder of the Coalition of Immokalee Workers (CIW). The CIW is a grassroots, membership-led organization of migrant agricultural workers based in Florida that seeks justice for a range of human rights abuses and promotes the fair treatment of workers in accordance with international labor standards. Its membership consists of over 4,000 workers, who are largely Latino, Haitian, and Mayan Indian immigrants.
He has won numerous national and international awards for his exemplary leadership, including: the Rolling Stone Magazine "Brick" Award for "America's Best Young Community Leader"; the U.S. Catholic Bishops' Conference Cardinal Bernardin New Leadership Award.


Processing your request, please wait....