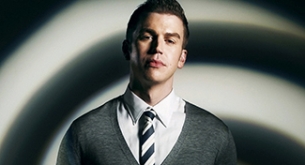 Mayne Stage Presents
Spencer Day
Friday, Oct 04, 2013 7:30 PM CDT
Mayne Stage, Chicago, IL
18 years and over
Purchase Tickets
We're sorry, there are no tickets currently available through TicketWeb.
Additional Information
In the three years since the release of his debut recording Vagabond, vocalist-songwriter-pianist Spencer Day has spent some time in the uncomfortable places where light and clarity disappear into the mysteries of uncertainty. He survived the journey, and he's come back with a story to tell and a wiser perspective about himself and the world. That story – rooted in his own experience, yet filled with revelations and truths that are universal to any human being who has ever put his or her heart at risk – is captured in the 13 tracks of The Mystery of You, his new album set for release March 12, 2013 on Concord Records (international release dates may vary).
Filled with stylistic nuances that range from smoky noir to Latin jazz to surf guitar to Middle Eastern and Asian melodies, The Mystery of You tracks the sometimes exhilarating, sometimes harrowing arc of a romantic relationship from passionate beginning to painful demise to enlightened aftermath. More than just a survivor's tale, the album is Day's affirmation to anyone within the sound of his voice that navigating the human experience is an ongoing balancing act.
"It's been one of the hardest things I've ever dealt with in my adult life, but it's also been a huge opportunity for growth," Day says of the ill-fated relationship and the music that emerged from it. "Each of these songs represents a different phase in that growth process. Along the way, I really started trying to understand my own psychology."
Self-exploration is nothing new to Day, who recalls a troubled childhood in a conservative town in Utah, and a volatile home life resulting from his parents' troubled marriage. His primary means of escape were music and movies. He grew up listening to a wide cross-section of composers, including Cole Porter, George Gershwin, Joni Mitchell, John Lennon and Paul Simon. And the classic MGM musicals in the local theater – the only options available in his G-rated hometown – eventually left their mark on his creative sensibilities.
He didn't start performing in public until age 21, mostly singing standards in piano bars and retirement homes. "I was probably three or four years into that when I realized that that wasn't totally satisfying to me," he recalls. "I realized that I needed to write as well." That's when things got into high gear.
His 2004 debut album, Introducing Spencer Day, was primarily a collection of standards, but the title track from Movie of Your Life, released the following year, won the San Francisco Academy of Art University's 2005 competition for bestoriginal song. The resulting video was selected by Dolby Laboratories as a demonstration video for the global launch of the Dolby 7.1 system.


Processing your request, please wait....