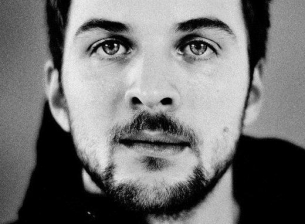 Empty Bottle Presents
Nils Frahm [Erased Tapes]

/

Che Arthur

Thursday, Jun 06, 2013 8:00 PM CDT
Chopin Theatre, Chicago, IL

Purchase Tickets
This show is sold out. Go to www.emptybottle.com to subscribe to our newsletter and follow us on social media in the event that we release more tickets.
Additional Information
Nils Frahm works as an accomplished composer and producer from his Berlin-based Durton Studio, where he has worked and collaborated with many contemporaries such as Peter Broderick, Ólafur Arnalds, Anne Müller, Deaf Center, Efterklang and Dustin O'Halloran amongst other fellow musicians. His unconventional approach to an age-old instrument, played contemplatively and intimately, has won him many fans around the world. For a musician this early in his career, Frahm displays an incredibly developed sense of control and restraint in his work. Having recorded his last album live in a large, reverberant church, Frahm now invites you to put on your headphones and dive into a world of microscopic and delicate sounds – so intimate that you could be sitting beside him. Recorded late at night in the reflective solitude and silence of his studio in Berlin, Frahm uncovers a new sound and source of inspiration within these peaceful moments: 'Originally I wanted to do my neighbours a favour by damping the sound of my piano. If I want to play piano during the quiet of the night, the only respectful way is by layering thick felt in front of the strings and using very gentle fingers. It was then that I discovered that my piano sounds beautiful with the damper.' What a guy. Chicago-based musician and sound enginner CHE ARTHUR opens the show, diverting his attention from current post-hardcore band PINK AVALANCHE, of which he fronts. Older scenesmen and and women may remember ARTHUR from past indie-rock bands ATOMBOMBPOCKETKNIFE and the CHE ARTHUR THREE. His solo work is heavy and atmospheric, utilizing loops and focused pedal-play to create ambient music that is droning and meditative.
(Time Out)


Processing your request, please wait....