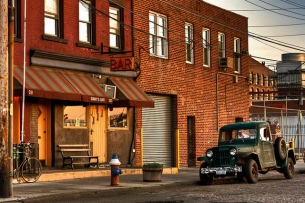 The Bell House
Mayday-Party for Sunny's!


featuring

The Red Hook Ramblers

/

John Pinamonti

/

Li'l Mo and the Monicats

/

Kings County Blues Band

...

more

►

Wednesday, May 01, 2013 7:00 PM EDT
The Bell House, Brooklyn, NY
21 years and over
Purchase Tickets
Tickets are no longer available here. Visit www.thebellhouseny.com for tickets.
Additional Information
A Benefit for Sunny's Bar in Red Hook.
Sunny's Bar is proud to announce a May Day Party for Sunny's to take place on May 1st, 2013 at the Bell House in Brooklyn! Sunny's Bar was hit hard by Hurricane Sandy, and the damage to the building requires significant resources to make repairs in the basement and get Sunny's back up and open. The May Day Party for Sunny's will be a benefit concert, featuring The Red Hook Ramblers, John Pinamonti, Li'l Mo and the Monicats, Kings' County Blues Band, Luna Sisters, Dave, Vic, & Friends, Simon Chardiet and The Woes.
The May Day Party for Sunny's will be a kick-off for a month-long fundraising campaign. (Look for us at Indiegogo May 1st.). Restoring an historic bar is no easy task.Over the years, Sunny's has done amazing things with little resources. We have been working relentlessly after the flood to piece things back together. There is new boiler, hot water-heater, new gas-line from the street, new electric service, new compressor, countless smaller repairs and incredible volunteer help. The Kick-starter campaign and other financial help paid for these expenses. We had no idea at the time of the scope of the work we are looking at now. We have the engineers' report to prove it. The work we need in the basement has already been surveyed and drawn. Our engineer is self-certifying to help speed up the process. As soon as we get the permit from the DOB, we'll start digging! We just need help to pay for the big bill. If everything goes as planned, - with the efforts of the May Day Party for Sunny's and the month-long fundraising campaign, we can open our doors again by the end of June, and Sunny will finally be able to say, "Welcome Home, Kid!"
About Sunny's Bar:
About 100 years ago, Sunny's was a home base to longshoremen working at the docks of Red Hook Brooklyn. Over time, Sunny's became a bar, passed down through three generations of the Balzano family, landing in the hands of Antonio "Sunny" Balzano in the 1980s. Sunny's maintains a home-like feel, so much so that Sunny's is a place where a regular Joe and celebrities butt elbows at the bar on any given night.

Processing your request, please wait....

Mayday-Party for Sunny's!
featuring
The Red Hook Ramblers
/
John Pinamonti
/
Li'l Mo and the Monicats
/
Kings County Blues Band
/
Luna Sisters
/
Dave, Vic, & Friends
/
Simon Chardiet
/
The Woes