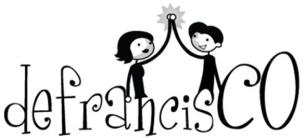 iO Chicago
DeFrancisCO
Monday, May 20, 2013 10:30 PM CDT
iO Theater , Chicago, IL

Purchase Tickets
Contact the iO Box Office at 773-880-0199 for more details.
Additional Information
Tara DeFrancisco, a veteran performer (SC, iO, ComedySportz, ABC Family), pulls one lucky audience member out of the audience to become her COstar in this production. The person must be a student enrolled in improv classes or completely unfamiliar with performing an improvisational show, who willingly threw an ID into the lottery pre-show that evening. Tara & CO will then premiere their one-time-only 2 person feat, a 25 minute improv show. Hailed in January upon it's preview as "absolutely amazing", "groundbreaking", "improv as outreach", and "some of the most patient, playful work" seen at iO Chicago, this run debuts in September, 2012.
Starring: Tara DeFrancisco


Processing your request, please wait....