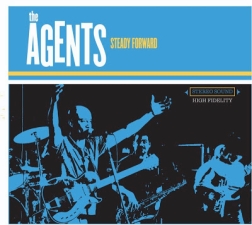 Purchase Tickets
Limited number of cash sales available when door opens, on a first come first served basis, must be present and remain on premise.
Additional Information
General Admission does NOT guarantee seating. Bar area is unreserved, first come first served, and offers a full menu. Fifteen minutes before music begins, unoccupied tables in the main room are open for all patrons.
Guaranteed Seating: For guaranteed seating, purchase a ticket in one of the main room zones A-G, arrive within designated time**, and purchase dinner that evening.

Premium Dinner/Show seating in zones B, D (when offered) or E featuring a 3 course meal from Premium Show Menu - $20 FOOD minimum per person plus 7% meal tax
Zone B 7:30-8:00 Zone D 7:00-7:30 Zone E 7:45-8:15
Standard Dinner/Show seating in zones A, C, F or G - $12 food minimum per person plus 7% meal tax
Zone A 7:45-8:15 Zone C 7:15-7:45 Zone F 7:00-7:30 Zone G 8:00-8:30
ALL TABLES SEAT EITHER FOUR OR TWO. IF YOU DON'T PURCHASE ALL OF THE SEATS, YOU MAY BE SEATED WITH OTHERS.
Please Note: If you have not contacted us and do not arrive within your section's designated time, your seating is subject to being given away.
** If you need to cancel your dinner reservation please call 617-776-2004 any day after 4pm. Tickets are NOT REFUNDABLE.


Processing your request, please wait....