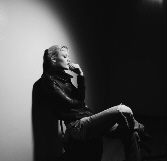 Purchase Tickets
We're sorry, there are no tickets currently available through TicketWeb.
Additional Information
Trixie Whitley was born in 1987 in Ghent, Belgium, into a family deeply immersed in the worlds of art and music. A nomad at heart, her early years were split between Ghent and New York City, when she wasn't touring the world with her parents. Trixie began playing the drums when she was 10. At 11, she was touring Europe with several theater companies, and, at the age of 14, with the renowned dance company, "Les Ballets C de la B," as an actor, singer, dancer, and musician. During this same period, Trixie also became known as the youngest resident DJ in Europe, embraced by Belgium's Museum of Modern Art and spinning at raves, festivals, and parties in Brussels, Paris, New York City, and Amsterdam.
At the age of 17, Trixie returned to New York City and began working odd jobs while starting to perform her own music in clubs throughout the city. She recorded her first EP, Strong Blood, in the spring of 2008, produced with Me'shell Ndegeocello and Dougie Bowne. That summer, she was invited to present two shows at the Montreal International Jazz Festival. She has continued to be embraced by and to collaborate with some of the world's finest musicians and producers, working with Marc Ribot, Robert Plant, Stephen Barber, Marianne Faithfull, Joe Henry, Craig Street, and Malcolm Burn, among many others.
In late 2008, legendary producer Daniel Lanois (U2, Bob Dylan, Brian Eno, Peter Gabriel, Neil Young) contacted Trixie and invited her to the Berklee School of Music, where he was in residence. Their stunning collaboration of Trixie's song "I'd Rather Go Blind" – with drummer Brian Blade (Joni Mitchell, Wayne Shorter, Joshua Redman) – was filmed and started to create an immediate buzz in music circles. Soon, with the addition of bassist Daryl Johnson (The Rolling Stones, Bob Dylan, the Neville Brothers), a super group – Daniel Lanois' Black Dub – was born.
Trixie Whitley's magnetic presence and stunning voice captivated audiences worldwide in 2010 and 2011 as she toured the world performing with Black Dub. During the Black Dub recording sessions, she also recorded her second EP, The Engine, featuring her own music, and began preparing to record her debut as a leader. In late 2011, she released Live at the Rockwood Music Hall, a 5 song EP of her solo performance recorded at Rockwood in New York City.
In early 2012, Trixie began work on her first full-length record, Fourth Corner, with producer/keyboardist Thomas Bartlett (aka Doveman, who's also worked with Glen Hansard, Antony and the Johnsons, Grizzly Bear and the National) engineer Pat Dillett (David Byrne, St. Vincent, Mary J. Blige), and string arrangements by Rob Moose (Antony, Bon Iver). Fourth Corner is a tantalizing mix of sounds that can come only from someone who says: "I'm from everywhere but have never felt like I belong." Trixie is now on tour in the US and Europe to promote the release of Fourth Corner – January 29 in the US, February 11 in Europe, and March 5 in the UK. "I'm psyched and petrified," says Whitley in her archetypal wide-eyed wonderment mixed with a fierce determination. "As a songwriter, I want to go to places people don't expect and with that is complete freedom of expression."


Processing your request, please wait....