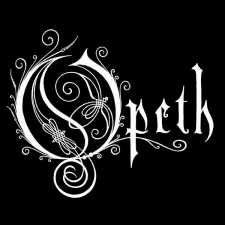 The Roxy Theatre presents
Opeth


plus

Katatonia

Friday, May 24, 2013 7:00 PM PDT (7:00 PM Doors)
Roxy Theatre, West Hollywood, CA

Purchase Tickets
TICKETS ARE NO LONGER AVAILABLE.
Additional Information
Opeth has spent over two decades steadily amassing a body of work that is at once possessed of a fervent and unrelenting devotion to aesthetic progression (and perfection) while simultaneously scaling the summits of power, mysticism and might aspired to by the group's hard rock forefathers in Sabbath, Purple and Zeppelin.

The band's roots in the doom-laden shade of occult-infused Scandinavian death metal and dark romanticism are undeniable and will never elicit apology. But the transcendent emotional and melodic heights achieved on the brilliantly titled tenth full-length Opeth album, Heritage, marks a new chapter in the storied quintet's career. Band leader, singer, guitarist, songwriter and long-running consistent member Mikael Åkerfeldt has reshaped the pathway forward for his artistic vehicle without sacrificing the hard won spiritualism of previous endeavors.

"I've become synonymous with Opeth," he says, acknowledging his dedication to perfectionism and his studied decision making regarding the group's methodical and deliberate shifts. "I've been writing the material since the first album. I've been steering the ship for many years now and I'm quite comfortable. It's something that I created and the people that have been in Opeth with me have helped make this into a very special band."

The latest masterwork from the Stockholm, Sweden based virtuoso musicians is a mind-boggling dense maze of tempo shifts, off-time signatures, percussive experimentation and warped rhythms. It is all expertly melded together by a myriad range of emotional outpouring and breezy melodic optimism which soars above the songs like a woodland spirit surveying its forest. There are multiple hints of darkness but Heritage moves the band forward into broader dimensions.

Processing your request, please wait....