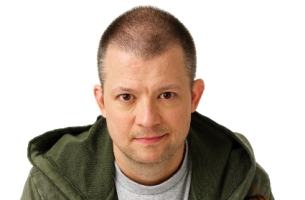 Purchase Tickets
Please call 212-757-4100 to make a reservation
Additional Information
JIM NORTON
New Jersey native Jim Norton is best known for his unique point of view and outspoken humor. As a comedian, he is currently touring the country performing in front of sold-out crowds both individually and as part of his new venture, The Anti Social Network. He is a New York Times best-selling author, radio personality, and regular television guest. Each day Jim is listened to by millions of devoted fans on the Opie & Anthony Radio Show for Sirius/XM Radio, which began over a decade ago in 1999. Jim is a recurring guest on The Tonight Show with Jay Leno and frequents the late night talk show circuit as well with credits including The Late Show with David Letterman and Jimmy Kimmel Live E!'s Chelsea Lately, Fox Red Eye, Hannity, Joy Behar, and others.
In January of 2011, Jim Norton founded the Anti-Social Network concert tour with Bill Burr, Dave Attell and Jim Breuer. In March, 2011, He released a new CD called Despicable, which has debuted at #2 on the Billboard comedy charts.
Jim's first book, HAPPY ENDINGS: The Tales of a Meaty-Breasted Zilch was published in July 2007. It spent several weeks on the bestseller list. This New York Times best-seller is a collection of Jim's personal journal entries, raunchy sex stories, embarrassing star sightings, and pathetic childhood memories. Jim's second book, I Hate Your Guts, also became a New York Times best-seller upon its release in November 2008.
Jim hosted HBO's Down and Dirty with Jim Norton as well as had a one-hour HBO stand-up show entitled Monster Rain and a half-hour special on HBO's One Night Stand. He also starred in HBO's Lucky Louie with Louis C.K. as well as in Comedy Central's Tough Crowd with Colin Quinn.
In addition to radio, books, TV and touring, Jim has three stand-up comedy CD's: 2002's Yellow Discipline, 2003's Trinkets I Own Made From Gorilla Hands and 2011's Despicable.
He was featured in Jerry Seinfeld's 2002 documentary, Comedian, as well as a participant in The Roast of Bob Saget.
He is currently living in New York City.
For groups of 12 or more, please call (212) 956-0101 x203
Green Harlequin Package
One reserved VIP ticket
VIP Priority Check-in - no waiting on lines
Gold Harlequin Package*
One reserved VIP ticket
VIP Priority Check-in - no waiting on lines
Top Shelf Open Bar during the show - open top shelf bar, domestic and imported beer, wine, soda, and bottled water
*Gratuity is NOT included in the price of the package. You can leave a gratuity for your server at the end of the show.
Upon arrival at Carolines, both Green and Gold ticket purchasers should proceed directly to the host podium at the bottom of the stairs. Due to the location of these priority seats, we can only hold them until show time. Late arrivals will be seated in the best available seats.


Processing your request, please wait....