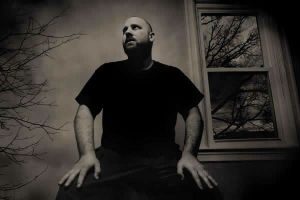 Tipitinas
Sage Francis


featuring

B.Dolan

Saturday, Dec 22, 2012 9:00 PM CST Doors
Tipitina's (Uptown), New Orleans, LA
18 years and over
Purchase Tickets
We're sorry, there are no tickets currently available through TicketWeb.
Additional Information
"All great truths begin as blasphemies," proclaimed the fiery playwright George Bernard Shaw. It's a sentiment that can be applied exponentially to the works of rapper Sage Francis and his exhilarating new album Li(f)e. Francis has never been afraid to provoke. As a result he is a sometimes polarizing and increasingly important figure in modern music. Adored by many, reviled by a few but never ignored and always essential, Sage Francis has emerged as the reigning agent provocateur of hip hop.
Inspired at a young age by the revolutionary sounds of Public Enemy, Rhode Island native Francis first caused a stir in 1996 with a self circulated tape entitled "Homegrown Demo." He was soon fronting a band, helming his own radio show and had released a 12" single on a friend's independent record label. Then came monumental wins by Francis at both the 1999 Super Bowl MC Battle in Boston and the 2000 Scribble Jam freestyle in Cincinnati which served to solidify his position as the country's leading freestyle rapper. With a dedicated fan base garnered from his exhilarating live shows and a mounting internet buzz, Francis was able to support himself through bootlegging his own songs and relentless touring.
When Francis' eventually released his debut album Personal Journals the record was heralded as both an artistic masterpiece and a genre game changer. Instead of the stereotypical hip hop braggadocio, the self christened "self-referentialist" utilized his extraordinary rhyming skills to deliver a startlingly self-revelatory album exploring such unconventional topics as sexual identity, death, mental illness, and a sister's self mutilation, simultaneously heralding his arrival as a vital new artist while redefining the parameters of the art form.
But it was a song entitled Makeshift Patriot that changed the perception of Francis from merely a supremely talented and unique MC to that of an uncompromising artist completely unafraid to speak his mind. The song was released just a month after the 9/11 attacks and offered a ferocious critique of the American media's lack of questioning and unabashedly biased coverage of the events. It proved to be one of the few voices of skepticism amidst a musical landscape of near deafening silence.
The 2005 album A Healthy Distrust further bolstered Francis' role as fearless social critic with its riveting denunciation of corporate greed, warmongering and America's collective complacency. It is a power of observation and outspokenness that continues to fuel his music today, and never more artfully than on his startling new album Li(f)e with its unflinching critique of religion. "My career kicked off when I was in this very disgruntled heartbroken state," Francis explains. "On my early records I delved into my art just to save myself. Then on A Healthy Distrust I began focusing on political and social ills outside of myself which bothered me. Li(f)e is really just a continuation of that but with the focus on religion."


Processing your request, please wait....