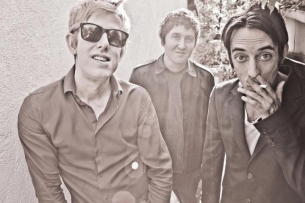 Similar Events
finding similar events...

Additional Information
A couple of years ago, Britt Daniel attended a Handsome Furs show and struck up a conversation with the band's co-leader, Dan Boeckner. He half-joked that the two should start their own band, which shouldn't be surprising. If you squinted, you'd swear that "Modern World", most indie fans' first taste of Boeckner via Wolf Parade's 2005 debut, could've been a Daniel performance. Five years later, on "Written in Reverse" and "Got Nuffin", Daniel tried on a ragged, blues-derived yowl that seemed pulled straight from Boeckner's own boozy playbook. The comparisons go on: Both frontmen are masculine but not macho. Both can sell lyrics like, "When you believe, they call it rock'n'roll," and, "it was a torch driving the savages back to the trees," with utter sincerity and no trace of cheese. When Boeckner found himself without a band after the Furs' 2011 dissolution, it only seemed right to join forces. From March to May of this year, the two decamped in a Los Angeles recording studio with New Bomb Turks drummer Sam Brown, keyboardist Alex Fischel, and producer Nick Launay to knock out A Thing Called Divine Fits.


Processing your request, please wait....