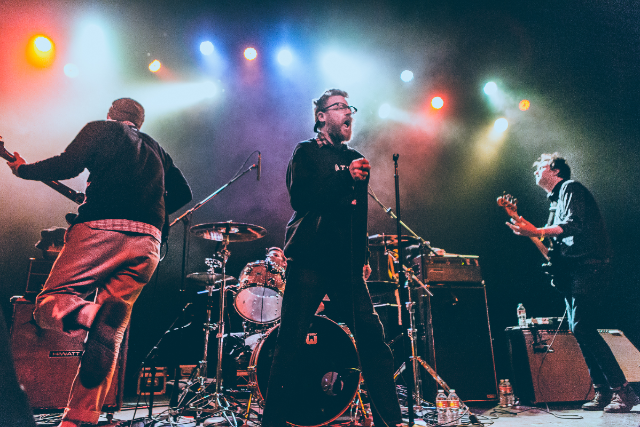 Sat Feb 3 2024
9:00 PM (Doors 8:00 PM)
2505 1st Ave
Seattle, WA 98121
$35.00
Ages 21+
The Crocodile Presents:
The Murder City Devils,
Old Dark House
When the Murder City Devils released Thelema in 2001, it became evident to fans that things were changing. More melodic than anything the Devils had done before, the album headed in a new direction, showcasing a maturity and cohesiveness not apparent on earlier releases. Thelema's edges were noticeably smoothed and the songs within expanded upon the Devils' unique blend of punk rock and garage swagger mere months before the latter would become a full-blown revival. What fans didn't expect however, was the Murder City Devils' abrupt breakup. Following keyboardist Leslie Hardy's mid-tour departure and bassist Derek Fudesco's announcement that he too would be seeking other interests, guitarists Nate Manny and Dann Gallucci, drummer Coady Willis and singer Spencer Moody realized the time had come to call it quits, and that the final show of the tour, played on October 31, 2002 in their home town of Seattle, would be their last. This spirited recording captures the Murder City Devils celebrating an emotional end as they pay tribute to the dedicated fan base that supported them from their raw yet explosive 1997 debut on the Die Young Stay Pretty label to their more ambitious Sub Pop releases a[euro]" Empty Bottles, Broken Hearts, the notoriously marketed In Name and Blood and Thelema. The Devils went out in a blaze of musical commotion and drunken glory; no true fan would have expected them to do otherwise.
The Crocodile Presents:
The Murder City Devils,
Old Dark House