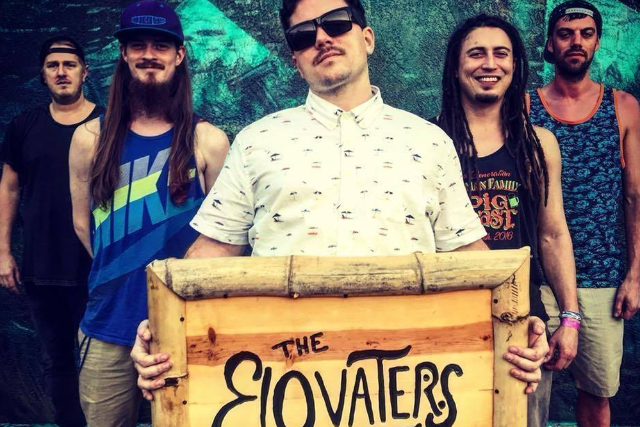 Thu May 30 2019
8:00 PM (Doors 6:00 PM)
142 Pacific Coast Highway
Hermosa Beach, CA 90254
$10.00
Ages 21+
This is a General Admission ticket and does not guarantee seating. For table reservations please call 310.372.0035.
The Elovaters with For Peace Band
The Elovaters sophomore album, DEFY GRAVITY, dropped October 26, 2018 (Rootfire Cooperative) and debuted at #1 in the Billboard and iTunes Reggae charts. Two months later it was voted people's choice Album Of The Year 2018 by Surf Roots TV & Radio. Produced by Danny Kalb (Beck, Ben Harper, Willie Nelson, The Movement) and critically acclaimed, "Defy Gravity is simply on another level…intricate and nuanced, full of thought-provoking surprises." The album marks yet another milestone in the band's incredible rise from the south shore of Boston. Other highlights from 2018 include signing with Madison House agency in September, performing at Levitate Music Festival, Sugarloaf Reggae Festival, and direct support dates for The English Beat, and Badfish. In March 2019 the song "People Go" was featured in Season 9 of CBS's Hawaii Five-0.


The Elovaters are Jackson Wetherbee (lead vocal, rhythm guitar), John Alves (lead guitar), Nick Asta (drums), Matt Link (bass), Derrick Cabral (percussion), and Greg Nectow (keys). Their debut album, THE CORNERSTONE, was recorded by Mike Caplan at the legendary Lion and Fox Studios in Washington D.C. in 2017. It reached #2 on the iTunes reggae chart and #9 on the Billboard Reggae Chart, and the band has been touring heavily in support of the album ever since, opening for the likes of Ziggy Marley, Stick Figure, The Movement, Easy Star Allstars, John Brown's Body, Giant Panda Guerilla Dub Squad and more.

For Peace Band is a Roots and Reggae band from the mighty island of Guam. The music represents Guam's culture, and it embodies the musical spirit of The South Pacific. A deep roots sound accompanied by dynamic transitions and island flavor is fused into a smooth original style. The band is comprised of all Native Chamorro/Samoan members. The group is made up of members Jacob Iosia (Keys/Vocals), formerly of ROOTIKAL RIDDIM, Freddy Bordallo (Drums/Vocals), RJ Pereira (Lead Guitar/Vocals)), and Danton Cruz (Bass). The band officially started when Jacob moved fromHawaii and met his neighbor Freddy. They joined forces on Guam and For Peace has been rockingsince.After 4 US and international tours and 2 albums, For Peace Band have truly Become the reggaeambassadors of Guam and Micronesia. They look forward to spreading the Hafa Adai spirit of the islands, andcreate moving roots/reggae tunes for the world
The Elovaters with For Peace Band
Thu May 30 2019 8:00 PM
(Doors 6:00 PM)
Saint Rocke
Hermosa Beach CA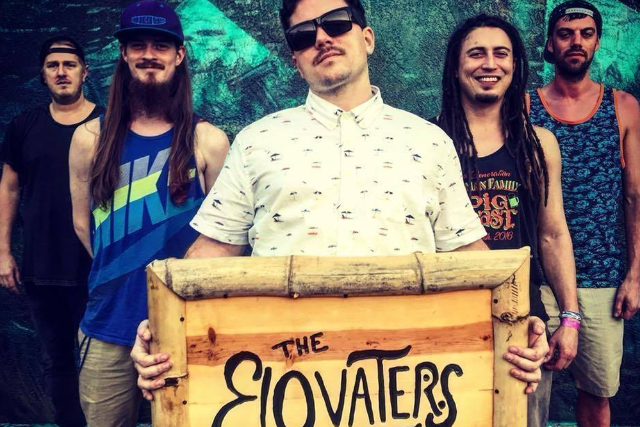 $10.00
Ages 21+
This is a General Admission ticket and does not guarantee seating. For table reservations please call 310.372.0035.