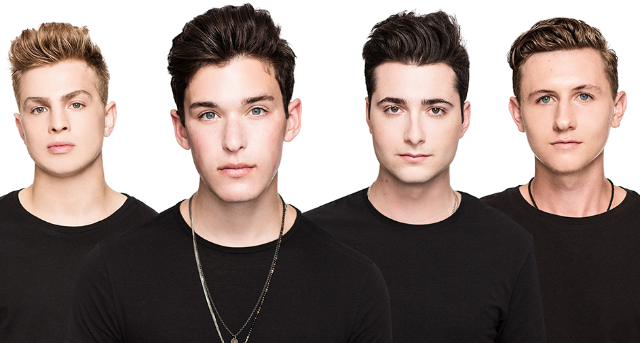 Sun Jun 23 2019
8:00 PM (Doors 7:00 PM)
1710 Mission Street
San Francisco, CA 94103
$10 ADV / $12 DOS
All Ages
Under 21 must buy $5 drink ticket at the door.
The Catching,
Cemetery Sun,
First in Flight
Hailing originally from New Jersey, now relocated to Los Angeles, The Catching features lead singer and bassist Holden Glazer (20), guitarists Jake Farbman (18) and Evan Hemwall (20) and drummer Drew Stevens (21). The pop rock band draws inspiration from Fall Out Boy, Coldplay and Imagine Dragons. Their carefully-crafted style is highlighted by a sonic palette of polished guitar hooks, Holden's rock-based vocal rasp, a driving low end coupled by a booming backbeat. The members of The Catching met at a young age while performing together in local New Jersey music programs. Quickly realizing they shared amazing chemistry, and a common vision, this group of talented musicians began collaborating on writing original music. Ultimately, The Catching was formed in 2014. The Catching released their first EP, "Teenage Fiction Part 1," in 2016 and toured extensively throughout the US, gaining a national fan base along the way. They have recently been in the studio writing and recording with Matt Squire, a world-renowned songwriter and producer, who has produced albums by Panic! At The Disco and All Time Low while also writing and producing top 40 hits for One Direction, Ariana Grande, Katy Perry, and Selena Gomez. This powerful collaboration resulted in a new wave of songs that showcase The Catching's sonic diversity. Their new EP, "Distance," is slated to be released in June 2018.

Extremes define life. There's good and bad, day and night, and dark and light. The fun happens in the middle.

Sacramento, CA quartet Cemetery Sun—Josh Doty [singer], Austen Butler [drummer], Elliot Polokoff [guitarist, producer], Jesse Mancillas [lead guitar] and Matt Scarpelli [bassist]—thrive on merging those extremes. The group's name nods to their alchemical mixture of alternative, pop, r&b, and even a little electro, yielding a musical concoction that's as irresistible as it is inimitable.

"Cemetery Sun is where the darkness meets the light," exclaims Josh. "You might be in a dark place, but you see that light and gravitate towards it. The name meant something to us, because that's exactly what we would be doing with this band. It also sounds like some shit Batman would say," he laughs.

Dark Knight-worthy monikers aside, the musicians first came together in 2013. Knowing each other from the same local scene, synergy proved instantaneous. They began to perform regionally and build a buzz in Northern California. Instead of touring exhaustingly, as most burgeoning acts do, they hit the studio—hard. With Elliot serving as an "in-house" producer, the guys penned nearly forty songs, honing their chops in the process.

"We spent an entire year in the studio just writing," recalls Elliot. "We would crank out three-to-four songs per session. We aimed to make songs that we want to hear with really compelling instrumentals and meaningful lyrics about what we've been through."

That attention to songwriting paid off. In 2016, Mikey Flom—son of legendary LAVA founder Jason Flom—heard "Fake Love" online. Blown away by the band's inventive and innovative take on pop music ("Edgy and dark but with the same things you hear in a Katy Perry song," as Austen says), he showed it to his dad. That weekend the group had a deal. Now, "Fake Love" serves as the proper introduction to their self-titled 2016 debut EP for the label.

Threading together spacey production, thick beats, airy guitars, and a hash taggable hook, on "Fake Love," the track immediately intoxicates.

"I was in a super dark place in my life," admits Josh. "I was feeling betrayed, and the song felt like the perfect mask. When you go to a party, you get sloshed and do it in whatever style works for you. You become somebody you're not; or maybe you become the person you're hiding inside. After that, everything is fake. The next day, you wake up and forget all about it. I was sick of the façade and everyone being malicious in the aftermath. I had to sing about it."

"It's such a special song for us," adds Jesse. "That's how we got the inspiration for the band name, work on the whole image, and create what we are now."


In 2016, Cemetery Sun completed its first national tour alongside Vinyl Theater and Finish Ticket. Along the way, they've garnered early acclaim from Alternative Press and California's Submerge Magazine. Now, they're ready to make a big mark on alternative music.

"This is the kind of band we all dreamed of being in," Josh leaves off. "It's a mixture of so many things. It's nostalgic in a lot of ways. There are emo and alternative vibes. At the same time, it wouldn't be out of place in the club. It's who we are."

At the end of 2015, best friends Richard Mier (lead guitar) and David Topete (bass) looked at each other during a Walk the Moon concert and said "we can do this." After weeks of jamming in their gear stuffed rooms, they teamed with drummer Max Huss, who jumped over from David's brothers band, and found singer/songwriter Pat McCloskey through Craigslist (I know right?). Hailing from Chicago with a pretty falsetto and stories of too many bizarre nights, Pat brought the pop dynamic the band needed to project their neo-80s rock into the modern age. On September 1, 2016, the band was officially formed. With their new found chemistry, the band quickly began polishing their songs for the stage and studio. Their goal was simple: make the tracks for your party/kickback/heartbreak playlist. Their debut EP "Hold on the Highs" was released January 6th and they look forward to tour the Western Part of the US in 2017.
The Catching,
Cemetery Sun,
First in Flight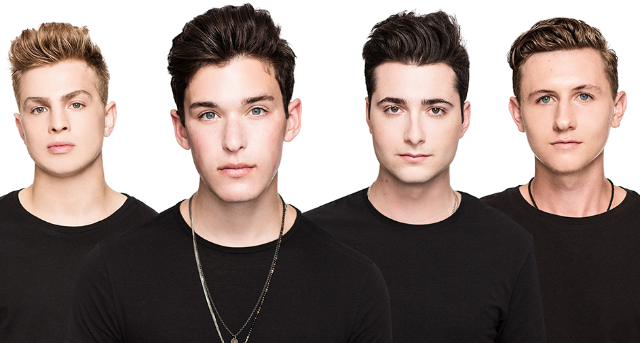 $10 ADV / $12 DOS
All Ages
Under 21 must buy $5 drink ticket at the door.