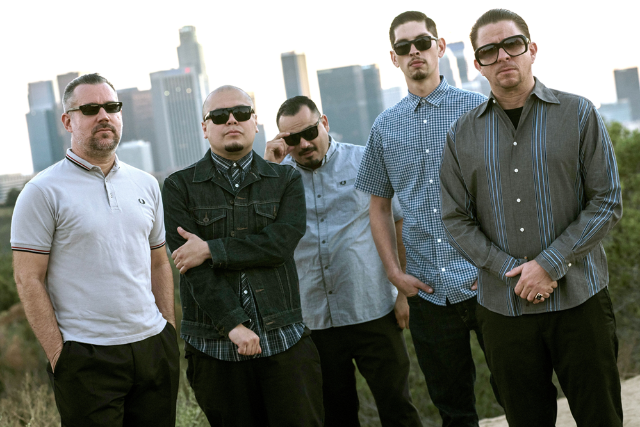 Sat May 25 2019
8:30 PM (Doors 6:00 PM)
142 Pacific Coast Highway
Hermosa Beach, CA 90254
$20.00
Ages 21+
This is a General Admission ticket and does not guarantee seating. For table reservations please call 310.372.0035.
The Aggrolites,
Ital Vibes
Strictly the facts...

The Aggrolites are Jesse Wagner (vocals, lead guitar), Brian Dixon (rhythm guitar), Roger Rivas (organ), and Jeff Roffredo (bass).

2009

Their fourth full-length album IV (Hellcat Records) was released on June 9.

IV debuted at #110 and peaked at #60 on the Top 200 CMJ Chart. IV also debuted at #37 on the Triple A CMJ Chart and #12 on the Kiss Kiss Bang Bang Commercial Alternative Specialty Show Album Chart.

There were fan listening parties and special acoustic performances at such California spots as Fingerprints Records in Long Beach, Blue Beat Lounge in Hollywood, Bar One in Burbank, Johnny's Saloon in Huntington Beach, Hensley's Flying Elephant in Carlsbad and Innes Clothing Warehouse in Oceanside.

The Aggrolites played nearly sold-out album release shows at the El Rey Theatre in Los Angeles and The Belly Up in San Diego.

They just completed a successful North American tour and have embarked on an extensive European tour for most of the summer.

The sounds of Ital Vibes create a very unique interpretation of Roots Reggae in the modern era. The 7-piece Roots band from Los Angeles brings an unexplored talent to the genre that blends a wide variety of roots, rockers, dub and dancehall influences with a neo-soul twist. Inspired by roots artists such as Israel Vibrations, Martin Campbell, Yellowman, and Johnny Osbourne, Ital Vibes' high energy mixed with uplifting lyrics and conscious messages have quickly earned them the respect and opportunities to play alongside some of their biggest inspirations in Reggae music. In their short time as a band, Ital Vibes has already accomplished some very satisfying goals and are only becoming thirsty for more.

In 2015, Ital Vibes began touring out of state as they hit the road with Fortunate Youth on the Don't Think Twice Fall Tour and played direct support for The Expanders on The Hustling Culture Tour. Throughout the course of the year, the band received an honorable mention in the LA Weekly and also made appearances at several festivals throughout the west coast such as Reggae On The Mountain, Salute The Roots, Uplift Winter Sessions, Chalice Festival and the 5th annual Shoreline Jam in Long Beach.

Formerly a ska band known as High Tides, several members of the group have been playing music together since their days at Carson High School. After a few changes on the roster, Ital Vibes was officially formed with the intention of playing heavy roots music while spreading a message to inspire unconditional love, positivity and consciousness. The band's first release came in the summer of 2014 with the Rootikal Youth EP. Recorded at Fully's Kitchen by the legendary Fully Fullwood of Soul Syndicate, the 4 tracks instantly became a solid introduction for the group of young musicians. Soon after, Ital Vibes united with fellow LA band on the rise, Iya Terra, on the Link Up Tour presented by We Should Smoke.

2016 is setting up to be a breakout year for Ital Vibes as they kicked it off with a powerful performance at the first ever One Love Cali Reggae Fest in Santa Ana, California. The band plans to drop a brand new single in June as a preview to the release of their highly anticipated debut full-length album due out in the fall. Now under management from Rude Ent Productions and the brand new owners of a custom school bus, the Ital Vibes crew is ready to embark on this exciting journey together as they deliver their message far and wide
The Aggrolites,
Ital Vibes
Sat May 25 2019 8:30 PM
(Doors 6:00 PM)
Saint Rocke
Hermosa Beach CA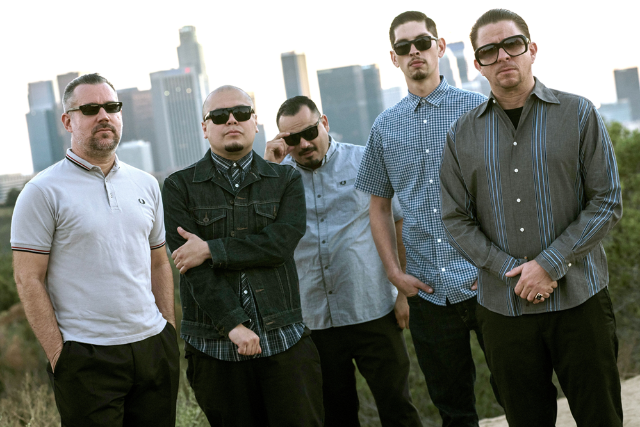 $20.00
Ages 21+
This is a General Admission ticket and does not guarantee seating. For table reservations please call 310.372.0035.