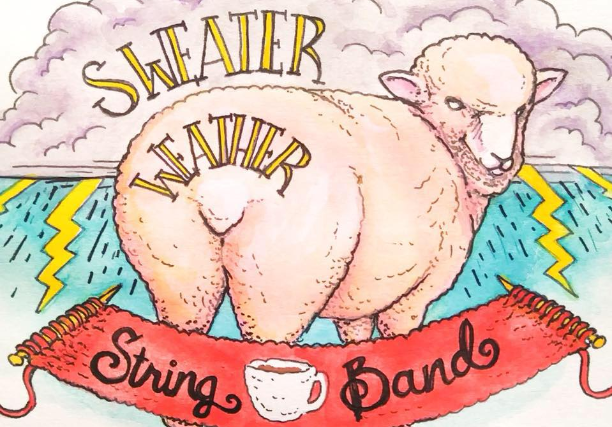 Thu May 21 2020
8:00 PM (Doors 7:30 PM)
5433 Ballard Avenue NW
Seattle, WA 98107
Ages 21+
Sweater Weather String Band,
Jessie Thoreson and the Crown Fire,
Jack Calhoun
We are, in order of height: Adam Amr, Colin Schmidt, Richard Vinh, Will Jevne, Joey Gish, and Collin McAvinchey, and sometimes other people too. We play a mix of old-time, honky-tonk, and celtic music, and sometimes other stuff too. We live all around the Salish Sea and we love knitwear. Someone once said our music sounds like "the frolicking of sheep before a thunderstorm", and we thought that summed it up well.
Sweater Weather String Band,
Jessie Thoreson and the Crown Fire,
Jack Calhoun