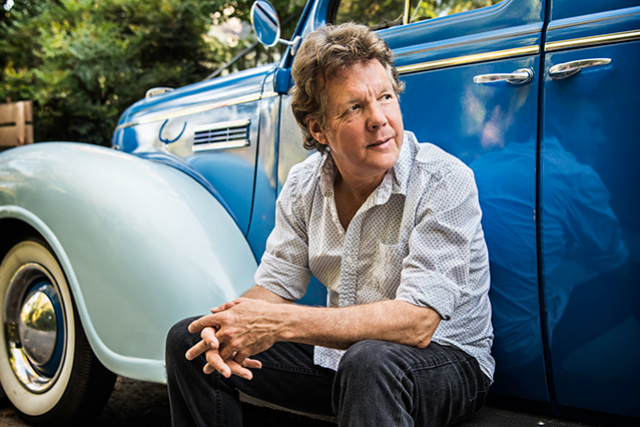 Sun May 26 2019
7:00 PM (Doors 5:00 PM)
130 NY-22
Pawling, NY 12564
$20.00
All Ages
Brilliant singer/songwriter best known for his hit "Romeo's Tune"
"Big City Cat - My Life in Folk-Rock," singer/songwriter Steve Forbert's exceptional new memoir co-written with Therese Boyd, allows him ample opportunity to candidly reflect on those specific circumstances that first brought him to the public eye.

Originally conceived as a stage play and screen treatment, it finds him documenting his early adventures in the big city while pursuing his quest to make music. Sharing reflections and journals he kept at the time, he weaves an absorbing narrative that fully documents the trials, travails and triumphs that would eventually play out over the course of his prolific 40 year career.

The book is accompanied by its own soundtrack as well, an A+ new album entitled The Magic Tree that offers a series of songs gleaned from previously recorded acoustic demos, overdubbed with new backing tracks and fleshed out as a series of songs that ring with the verve and vitality that Forbert's fans have always come to expect. Consistently upbeat and optimistic, they convey a firm sense that age ought not diminish a lust for living. Then again, that's been Forbert's mantra for quite some time—honoring his past while plowing his way towards the future.

Jesse Bardwell is a musician born and raised in northwest New Jersey, but currently lives in close proximity to the beautiful Delaware Water Gap in Northeastern Pennsylvania. With an innate calling to music, he started his musical career early on; Quimby Mountain Band formed in 2005 when he was 17 years old. Over the years garnering regional acclaim and touring from the Atlantic to the mighty Mississippi QMB has raised a ruckus in Delta jukejoints, theatres, bars, dives, concert halls, and all the likes in between. Opening for acts such as Railroad Earth, Keller Williams, Marshall Tucker Band, New Riders of the Purple Sage, Foghat and many others.

Throughout the years his song writing has leant itself more to the ear of early country and Americana. Writing songs for the band and other self indulgences has, over time, allowed him to form musical collaborations with many fine players from near and far. In addition to working on releasing his own solo "EP" (recorded in Nashville), his musical involvements include:

Jesse Bardwell and the Free Union is an Americana-roots trio comprised of; Jesse Bardwell of the Delaware Water Gap region of NJ/PA. San Francisco based Elliott Peck, and Joe Cirotti from New Jersey on upright bass. Peck stays busy back home singing, playing guitar and piano in her band Midnight North in addition to singing with Phil Lesh of the Grateful Dead's band Phil Lesh and Friends. Cirotti is an amazingly talented multi-instrumentalist, who has spent years honing his craft playing/writing and touring with various acts such as his self fronted "Only Living Boy", toured Europe w/ "Kinky Friedman" and he has 2 solo albums under his belt. Bardwell has been relentlessly filling rooms with a passionate sound since 2005 playing between here and everywhere else in Quimby Mountain Band and solo alike, sharing the bill with acts such as Railroad Earth, John Ginty's Brother Buddha, the Radiators and countless others. Together the two fashion a refulgent blend of old-time country, Americana, roots and folk music. Their sets are comprised of both original works and a few pieces of adoration pulled from the time-strewn pages of the great American songbook.

Cannons In the Cornfield is a traditional bluegrass and folk quintet. Comprised of members Joe Cirotti- fiddle/guitar, Harry Noble- banjo/guitar, Bob Noble- bass fiddle, Matt Schmidt- guitar, Jesse Bardwell- mandolin/guitar. Formed out of good friends who had an affinity for that old timey sound, Cannons can be seen delivering their brand of earth driven tunes around the North East.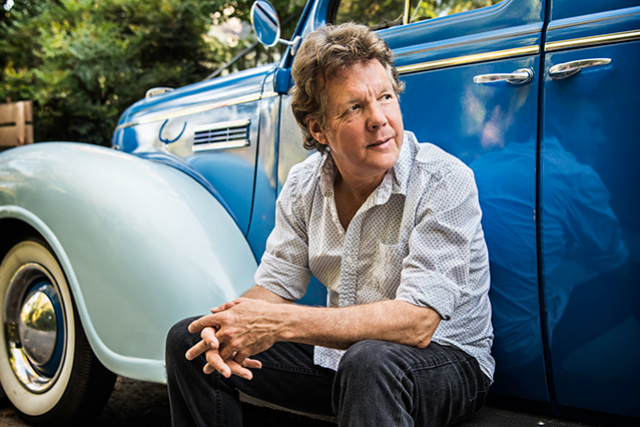 $20.00
All Ages
Brilliant singer/songwriter best known for his hit "Romeo's Tune"