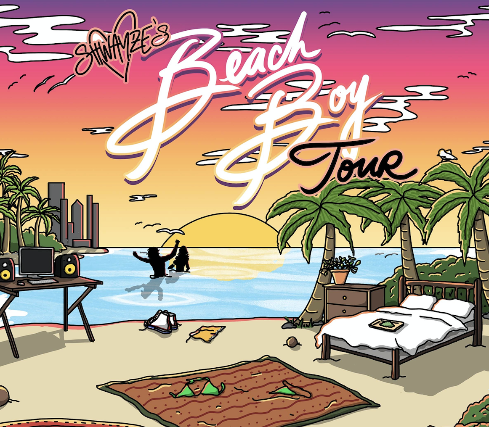 Fri Jul 26 2019
7:00 PM
472 Massachusetts Ave
Cambridge, MA 02139
$20.00
All Ages
Leedz Edutainment presents:
Shwayze with Dylan Owen, Kyle Goldstein (Live Band), Bllaine
In 2008, Shwayze and producer/singer Cisco Adler came onto the scene in tight skinny jeans and shades singing songs about lost weekends in Hollywood, amazing beverage combinations, and babes buzzin' all over them.

A Top 10 album, and two Top 40 singles brought their lifestyle based acoustic hip-hop mash-up around the world and even spawned a rock-doc reality series called Buzzin' on MTV that followed the pair and their crew on their way to stardom.

Then something happened. They went their separate ways to establish solo careers and work on "other projects' as is usually code in the music world for breaking up. Shwayze has been releasing songs and touring as a solo rapper for the last 7 years and Cisco has been producing and writing for many artists as well as solo stints here and there on the road.

It took a few phone calls and some hangs with their kids to decide to jump on stage one more time for the 10th anniversary of their first collaboration.
Leedz Edutainment presents:
Shwayze with Dylan Owen, Kyle Goldstein (Live Band), Bllaine