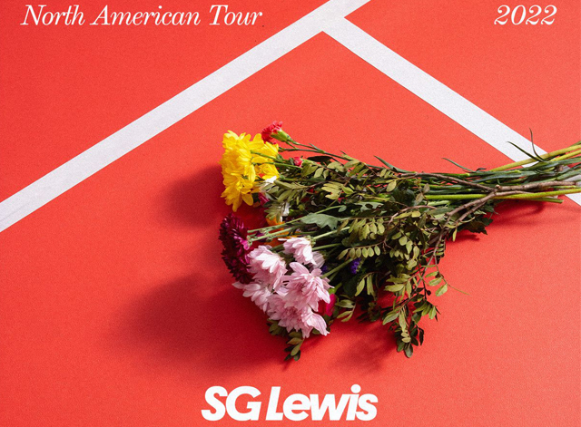 Sat Oct 15 2022
7:00 PM Doors
4120 Woodward Ave.
Detroit, MI 48201
$22 Adv./ $27 Day of
All Ages
AEG Presents
SG Lewis
-
North American Tour 2022
with
Mindchatter
It was back in 2015 when SG, real name Sam, first began posting his initial steps into music online, amassing a considerable Soundcloud with a sound that combined a duel love of singer-songwriters, such as Bon Iver, with the production value of more underground club-oriented styles. "I remember seeing a documentary about The Neptunes and thinking that's what I want to do for a living. I just want to be in the studio and make songs." (The story would later come full circle when a suitably impressed Pharrell would drop debut single Warm on Beats 1 dubbing him "a white boy with soul.")

A remix of Jessie Ware's 'You & I (Forever)' followed, Sam grabbing the attention of the singer's label, PMR Records, who quickly moved to sign him. "I'd turn up to big festivals for DJ sets where only 5% of the crowd would be there for my music," he says of those early breakthrough stages. "I'd end up playing to the 95% but eventually people would start coming up to me asking why I didn't play Warm or No Less. It was then that I realised I needed to start playing my own music live."

A sync during a particularly pivotal moment of HBO show Ballers further cemented Sam's status as festival mainstay, a packed out set at Coachella '16 coming hot on the heels of 'Warm' garnering the most Shazams of any song from a TV show for that year. His influences may have come from the clubbing underground, but it was soon clear that Sam had bigger ambitions. "I still had that influence of The Neptunes and Timbaland," he confirms. "A time when the biggest songs in the world were also really musically intelligent records. I guess the inspiration for the new project came from - why can't the biggest music in the world also be really, really good?"

So, then to new project 'Dusk, Dark, Dawn'. Presented over three parts, each representing three distinct moods of a night out, it sees Sam in full-blown curator mode, drawing on a host of soon-to-be-announced collaborators to communicate the different parts of what he does via a trio of distinct sonic worlds. Opening the journey is a collaboration with rising British songwriter J Warner - a hazy, warm prelude to the first phase of the night.

The album's first phase - 'Dusk' - plays with 80's synths, inviting warm-up house and disco. "Disco has always had the association of the start of a night for me. I spent a lot a time as a resident DJ in clubs and disco was always that magnetic genre, always brought people onto the dancefloor." This phase of the album takes place at sun-down, where apprehension and excitement for the night ahead reign. "There's an undeniable beauty to this part of the night. The warm-up for heavier, darker things to come." Followed soon by 'Dark' and 'Dawn', SG Lewis blends genre and tempo throughout the record to take the listener on a narrative arc, filling the music with the emotions associated with a night both inside and outside the club.

"I felt like I'd shown certain things on the first two EPS and the last thing I wanted to do was exactly the same thing again," he says. "I didn't want to put stuff out for the sake of putting stuff out, so I stepped back for a minute. I spent a bit of time figuring everything out and I really feel… I used the word 'bulletproof' the other day, because everything I'm making and putting out is music that I love. It sounds like a cheesy thing to say but I really am making music because it makes me happy."

Hailing from NYC, Mindchatter is the artist project of singer, songwriter, and
producer Bryce Connolly.

After his debut single "Trippy" dropped in 2019, Mindchatter quickly gained
recognition for his genre-defying sound and unique approach to music. By fusing
introspective and thought-provoking lyrics with infectious, danceable beats,
Mindchatter earned early praise from the likes of Pete Tong on BBC Radio 1. He was
subsequently invited on tour with Polo & Pan where he first debuted his live show.
2020 saw the rising artist sign to Mind Of A Genius Records with whom he released
his debut album, Imaginary Audience in October of that year. He's since followed up
that debut with his sophomore album, DREAM SOUP, that was recognized as one of
2022's 22 game-changing albums by EDM.com.

Mindchatter's live performance is where he stands apart, bringing an immersive live
set with a one-of-a-kind visual experience. He first gave fans a taste of this
audio-visual spectacle while on his debut headline tour in the fall of 2021 before
embarking on his 14-city 2022 DREAM SOUP Tour that featured sold-out stops at
Brooklyn's Elsewhere, The El Rey Theatre in Los Angeles, and Coachella's DoLab
among many others.
AEG Presents
SG Lewis
-
North American Tour 2022
with
Mindchatter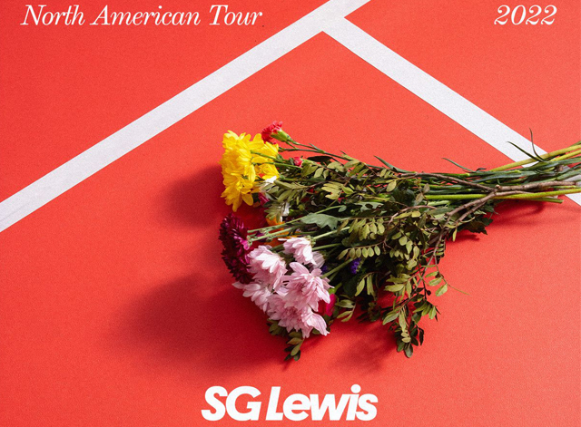 $22 Adv./ $27 Day of
All Ages